The Weekday Roundup: Sensoria Festival, Potted Potter, & Mint Museum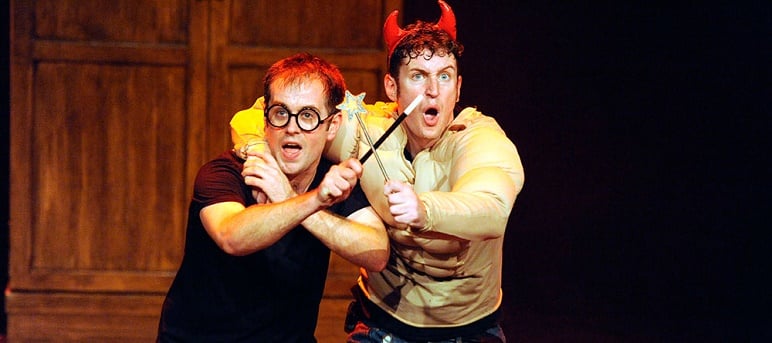 MONDAY
SENSORIA FESTIVAL
Central Piedmont Community College's flagship multimedia festival has been running for more than 20 years. What started as a literary affair has turned into an event that brings together literature, visual arts, performing arts, film, music, and culinary programs. Most events are free; some have individual admission charges. Check back with the Revue blog for more about this week's Sensoria offerings.
TUESDAY
POTTED POTTER
Potted Potter is a send-up of the famous boy wizard Harry that works in two ways. On one level, fans will get the inside jokes and be able to nerd out on the show's goofy take on Hogwarts. On the other, the loved ones they drag to the show will have more reasons to laugh at the franchise. Everybody wins.
WEDNESDAY
MINT MUSEUM UPTOWN
The contemporary offshoot of its sister location on Randolph Road, the Mint Museum Uptown brings exhibits from around the world, delving into fine art and fashion. Body Embellishments (through Sept. 6) focuses on the worlds of tattoos, jewelry, fashion, and nail art. More than 100 objects are featured. Halston and Warhol: Silver and Suede (through June 14) unites the work of fashion designer Roy Halston Frowick and pop artist Andy Warhol for the first time.
THURSDAY
LUCIA DI LAMMERMOOR
Lucia di Lammermoor recalls the romance and political conflicts of Shakespeare. Soprano Kathryn Lewek finally plays her dream role of Lucia, right here in Charlotte. Read an interview with Lewek here.