The Weekday Roundup (Sept. 30-Oct. 3)
Events for those days between weekends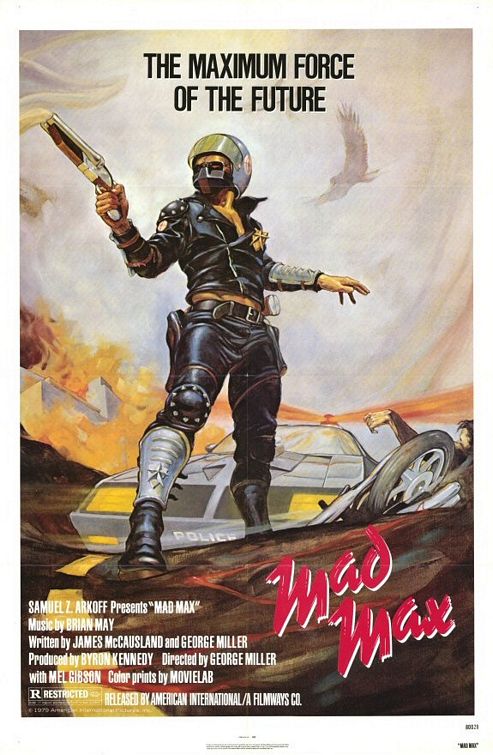 And just like that, October arrived. The new month is met with several opportunities for entertainment, and by now, some of your stubborn friends are finally relaxing with fall-oriented treats. As we get closer to the weekend, look out for the Queen City Fringe Festival, which was recently covered by the magazine. Until then, check out a film, take in a show, or take the stage yourself with this week's offerings. Click the name of the event for more information on our calendar.
Monday
What better way to end September than a post-apocalyptic tale of vengeance and leather? Enter Mad Max. Actor's Theatre of Charlotte's Cult Movie Monday is a fun and cheap (free, in fact) way to start off the week. And don't forget, the popcorn is free, too.
Tuesday
Cody ChestnuTT has been hailed as the next Marvin Gaye, but you may know him as that neo-soul performer who wears a military-style helmet. Regardless, ChestnuTT's known for the type of live show you won't want to miss, with or without headgear. Tickets to this Visulite performance are $12 in advance or $15 on the day of the show. Show at 9:15 p.m. Check out a video of his solid single "Til I Met Thee" below.

Wednesday
The Revue blog recently broke down a slew of open mic options, but Tosco House Party at the Evening Muse offers something a little different. After an initial sing-along session that includes all performers, each musician is allowed one song. It's an opportunity for area performers to not only show what they have, but to play alongside veterans and newcomers alike. Cost is $3, and it begins at 8 p.m.
Thursday
With the Queen City Fringe Festival, running Oct.3-6, there are plenty of things to check out. One pick features Mary Shelley's classic story of a man-made monster, as it gets new life by the hands of Shakespeare Carolina. With three actors, the UpStage performance pulls in poetry, images and sound for a unique twist on Frankenstein. The event costs five bucks, and it begins at 7 p.m. Check out the festival website for more shows.