The Weekday Roundup: Tegan and Sara, Hair, and Eddie Izzard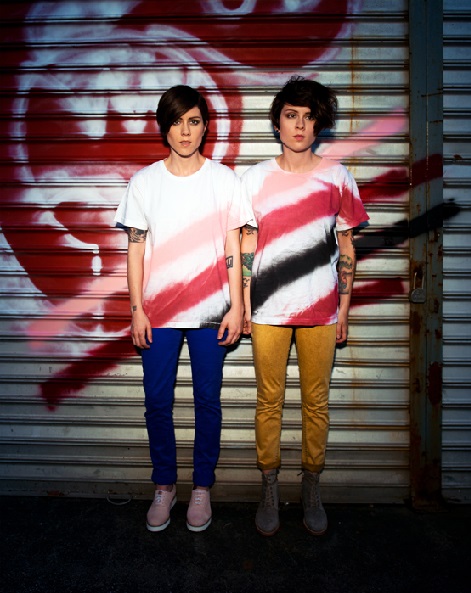 After another packed weekend of concerts, theatre performances, museum events, and a Weddington festival, the workweek has returned. Here are a few ideas to get you through the grind. This week's options are as high-profile as any Saturday offerings.
MONDAY
TEGAN AND SARA
Identical twin sisters Tegan and Sara Quin are both guitarists and songwriters. When they write together, they produce indie pop and, occasionally, some new wave tunes.
TUESDAY
OUT OF THE SHADOWS
At Levine Museum of the New South, Out of the Shadows: Undocumented and Unafraid (here through June 29) takes a look at immigration and the concept of possessing a legal status in the U.S. The art project was conceived by Annabel Manning.
WEDNESDAY
HAIR
Known as one of the first successful rock musicals, Hair provides a timeless tale of railing against oppressors with a 1960s backdrop.
THURSDAY
EDDIE IZZARD: FORCE MAJEURE
The Belk Theater stage may intimidate some comedians, but Izzard has sold out Madison Square Garden and was the first performer of his kind to do the Hollywood Bowl. His comedic ramblings weave in and out of pop culture and history.