The Weekday Roundup: The Art Books of Henri Matisse, Peking Acrobats, & Charlotte Ballet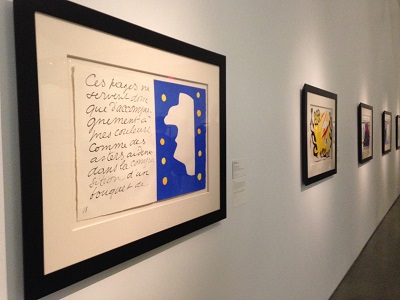 MONDAY
THE ART BOOKS OF HENRI MATISSE
Henri Matisse helped define modernist art in the 20th century. His cutouts, paintings, and drawings are his best-known outputs, but at the Bechtler Museum of Modern Art, an exhibit highlights another successful endeavor for the artist: book illustration: The Art Books of Henri Matisse runs through the spring, displaying prints from the books and the tomes themselves.
TUESDAY
THE PEKING ACROBATS
The high-flying performers flip, roll, cycle, fly, and dance across the Belk Theater. Thankfully, your job is just to sit there and enjoy it.
WEDNESDAY
UNFINISHED WOMEN CRY IN NO MAN'S LAND WHILE A BIRD DIES IN A GILDED CAGE
On Q Productions presents this classic tale, which combines the story of five single mothers and the death of Charlie Parker. The original play was penned by the Harlem-born scribe Aishah Rahman.
THURSDAY
CHARLOTTE BALLET: PETER PAN
Charlotte Ballet leader Jean-Pierre Bonnefoux is known for a distinct style and choreography. In the case of Peter Pan, he lends that vision to the boy from Neverland.
BOBBY COLLINS
Collins is an old-school road comics, opening for the likes of Tony Bennett and Dolly Parton over the years. His material stays fresh, though, and he's bringing it to the Queen City.