The Weekday Roundup: Widespread Panic, New Year's Eve, and Discovery Place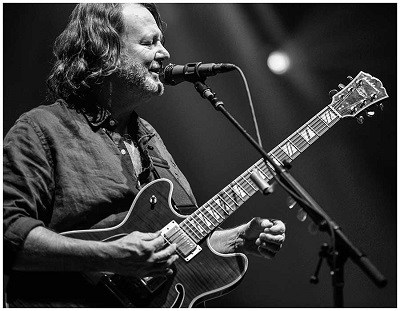 MONDAY
LGTBQ: PERSPECTIVES ON EQUALITY
Read more about that latest set of Levine Museum of the New South exhibits here. Here's an excerpt from a piece in the June issue:
"A new series of exhibits at Levine Museum of the New South, LGBTQ: Perspectives on Equality, examines Pauli Murray's life and those of other groundbreaking North Carolinians. The LGBTQ project is the first local museum series of its kind, offering historic, personal, and artistic views on lesbian, gay, and transgender life in the region."
TUESDAY
TUNES FOR TOTS WITH WIDESPREAD PANIC
Widespread Panic comes with a vast following, and the Southern jam band uses that power for good. This charity event comes ahead of the group's New Years Eve show at the Time Warner Cable Arena. Local schools benefit from the proceeds, dedicated to arts education.
WEDNESDAY
SEE ALL ARTS & CULTURE EVENTS FOR NEW YEAR'S EVE HERE.
THURSDAY
JURASSIC NEW YEAR
Tying in with Discovery Place's Dinosaurs in Motion exhibit, this event boasts five days of Jurassic-era fun for kids. Activities include a dino dig, racing robots, and a display that shows how fossils are formed. Check out the schedule below:
9 a.m.-11 a.m.: Dino Footprints
Pick your favorite dinosaur and paint those prints on paper to take home.
Outside KidScience, Level 1
10 a.m.-12 p.m.: Dino Eggscavation
With the power of a paintbrush and a little touch of vinegar, you can excavate a baking soda dinosaur egg and keep the dino inside!
Level 1
11 a.m.-5 p.m.: Dino Dig
Use paleontology tools to sift through ancient sand and find a real fossilized treasure to take home. $3.00 per person. Tickets must be purchased at Admissions in advance for entry.
Dinosaurs in Motion, Level 2
12 p.m.-2 p.m.:Fossil Imprints
See how fossils are made with the pressure of layers of dirt. Make your own fossil imprint using a seashell and some air-dry clay.
Level 2
1 p.m.-3 p.m.: Dino Glow
Pick a glow-in-the-dark dinosaur and color in its habitat with fluorescent markers. Come see a scorpion that can glow in the dark!
Aquarium, Level 1
2 p.m.-4 p.m.: Jurassic Name Tags
Using the root words from ancient languages, create your own dinosaur name tag with your unique name.
Think It Up, Level 2
3 p.m.-5 p.m.: Dino Races
Be on the lookout for our racing Robo Raptors. Pick your favorite dinosaur racer to cheer on to victory.
Level 2