The Weekend Top Picks
What to see and do this weekend.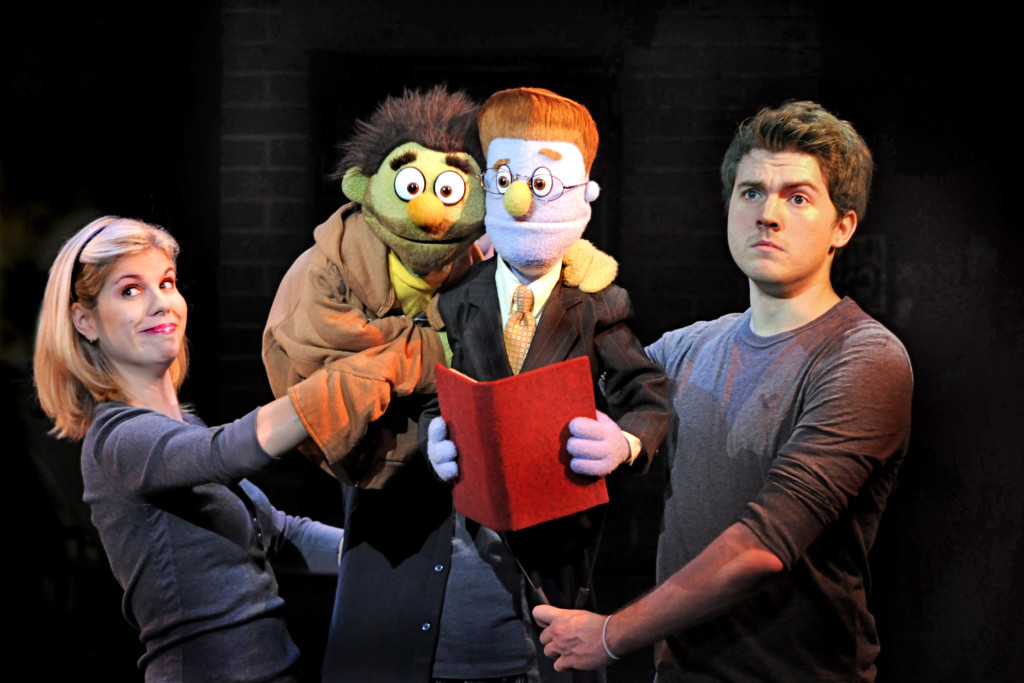 Based on the soggy newspaper on my stoop this morning, it looks like April's opening weekend won't be as, well, April-y as we might have liked. But not to worry, weekend warriors. You'll still find plenty of indoor cultural must-do's this weekend, whether you feel like some music-and-mingle at one of the local museums, checking out an off-beat traveling dance troupe, or getting tickets to the Blumenthal's latest musical.
Garth Fagan Dance
Garth Fagan's list of choreography credentials is long and decorated, but his most notorious work was the choreography of Broadway's The Lion King—an effort that earned him a Tony Award for Best Choreography, a Laurence Olivier Award, a Drama Desk Award, and many others. His work for Garth Fagan Dance (a touring troupe of modern dancers) is considered some of the freshest footwork around, always incorporating Afro-Caribbean-inspired elements. He and the dancers will be at the Knight Theater through this weekend.
Jazz at the Bechtler
While we're a little disappointed the concert won't be held out on The Green, under the stars and the looming figure of Niki de Saint Phalle's Miles Davis sculpture, anymore, we also value warmth and dryness. The Ziad Jazz Quartet will move their Miles Davis tribute concert into the lobby of the Bechtler, where you'll be able to hear favorites like "Milestones" and "Blue in Green" while you roam through the new exhibit, Niki de Saint Phalle: Creation of a New Mythology. Have you read Revue's review? Review it.
Spring Fling at the McColl Center for Visual Arts
Spring activities won't get much more stylish and swanky than this. On Friday night, Spring Fling ticket holders will be able to enjoy cocktails on the front lawn of the McColl Center, while Neiman Marcus models flaunt the season's latest trends. Inside, they'll wander the eight studios of McColl's current artists-in-residence, who have decked their spaces out in spring theme (and these guys know how to decorate). Plus, there will be food from Porcupine Provisions, and an art sale of works from 20 different McColl Center alumni. Tickets aren't exactly dirt cheap, but proceeds benefit all of the McColl's community and public events—an investment we all reap the benefits of.
Gary Noffke
This weekend marks the opening of Mint Museum Uptown's newest exhibit, Attitude and Alchemy: The Metalwork of Gary Lee Noffke, which features 124 examples of Noffke's flatware, jewelry, and hollowware. Since the 1970s, Noffke has been considered one of the preeminent metalworkers in the world, and he'll be speaking about his craft tonight at the Mint for free!
Avenue Q
We're sort of jumping the gun on this one, as it doesn't start until Tuesday, but only because we (and other theater-lovers in Charlotte) are going to be antsy to get tickets to this nationally touring musical, at the Knight through April 10. The production tells the story of Princeton, a recent college grad who moves to New York with very little cash but plenty of naivete. He moves into a decrepit apartment building on, of course, Avenue Q, where he meets a cast of characters (human and puppet) who show him that, despite what John Mayer says, there is such a thing as The Real World. For more details, check out our Q&A with David Corris, who plays Princeton and does the puppetry work behind Rod, the closeted Republican investment banker.