The Week's Inanity, Aug 31: DNC, Just Happen Already. Plus, Cat Videos and Ric Flair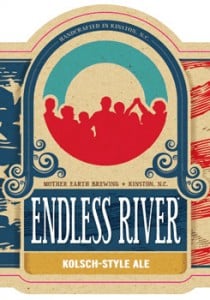 I really don't know what else to say about the DNC at this point. To summarize: It's going to be big and important and there will be a lot of people here and they will say a lot of things and everybody will be looking for stories and Obama will speak and it will simultaneously exceed expectations and hideously disappoint a lot of people, and some things will get broken and some things that we think will happen will not happen and there will be lawmakers and celebrities that you probably won't meet and parties that you might be able to sneak into, but probably not, and really everybody that you know who's going to be anywhere near it will be changing their Facebook profile photo to show exactly how much access they got. Such is the nature of things.
Now, we have to wait for it to start.
I mean, just happen already, DNC. Can we start it today? I'm ready. You're ready, right? I'm sure President Obama can just stop in quickly and say what he needs to say. I mean, he's the damn president. He should be able to command Air Force One to fly wherever he pleases.
I'm kinda tired of talking about what's going to happen. I just want it to happen. Everybody asks what it's going to be like, and what to expect, and I can offer some educated guesses, but really, I don't know. I've never covered a convention before. People who have covered conventions before haven't covered one here, in this town, in this age. All I know is that I'm working 12-hours shifts, during which I will try to make sense of it all. I know I won't. I'll try. But I won't get it. Nobody really can. You can try, and lord knows a lot of people will, because everybody has a voice you can find on Google, and what YOU think goes up on Tumblr and Twitter and WordPress and any number of places. And you will read maybe one or two things quickly as you scan through the feed, looking to see if anyone else feels the same way you do, because really, it's reassuring that you're not alone out here on the Internet. But does that really help you make sense of it all? I'm not sure it does.
Still, I'll give it a try.
Today is a travel day. Charlotte is simultaneously filling up and emptying out. It's like pouring water into a glass with a hole in the bottom. My friend is flying in to cover the Democratic National Convention. My wife is driving to the beach.
My wife is making the right move. I'll miss her, but she won't miss the DNC. After all, she can watch the good parts on TV.
My friend is making the right move too. I'll take him out for a beer and show him around Charlotte and we'll catch up and talk as long as we can stand it, and if we see Air Force One fly over tonight, I'll give him a ride uptown.
And now, this:
I didn't know it was possible to screw up a cat video.
—
"I notice an enormous amount of people I don't recognize or know." –Jerry Richardson, to me, on the days leading up to the DNC.
—
Attention AMERICA: This DNC beer is actually a German-style Kolsch.
—
DNC welcome video: "Come visit Childress Vineyards, just a short drive from Charlotte!" Yup. Just an hour and eight minutes away.
—
Save the NASCAR Hall of Fame for the RNC.
—
Anarchists might show up for the DNC. Here's video of their work in the past.
—
Is Adam Smith's invisible hand about to choke you? BB&T's offering supplemental unemployment insurance.
—
Earlier this week, Ric Flair (or his people) discovered Twitter (@RicFlairNatrBoy), then used it to throttle my stream by retweeting people who suggest he land a role in Hangover 3.
—
Bring Back The Buzz in Chapel Hill.
—
Cam Newton is going as Jesper Parnevik for Halloween.
—
—
Like an overtanned guy with red eyes who can't find his credit card, Ghazi gets kicked out of the EpiCentre.
—
Mark Sanford takes a hike.
Jeremy Markovich (@deftlyinane) is a regular contributor to Charlotte magazine, and a producer at NewsChannel 36 in Charlotte. He also blogs at deftlyinane.com.