The Week's Inanity, Dec. 28: Belk Bowl, Bev Could Have Won, And A Kick To The Groin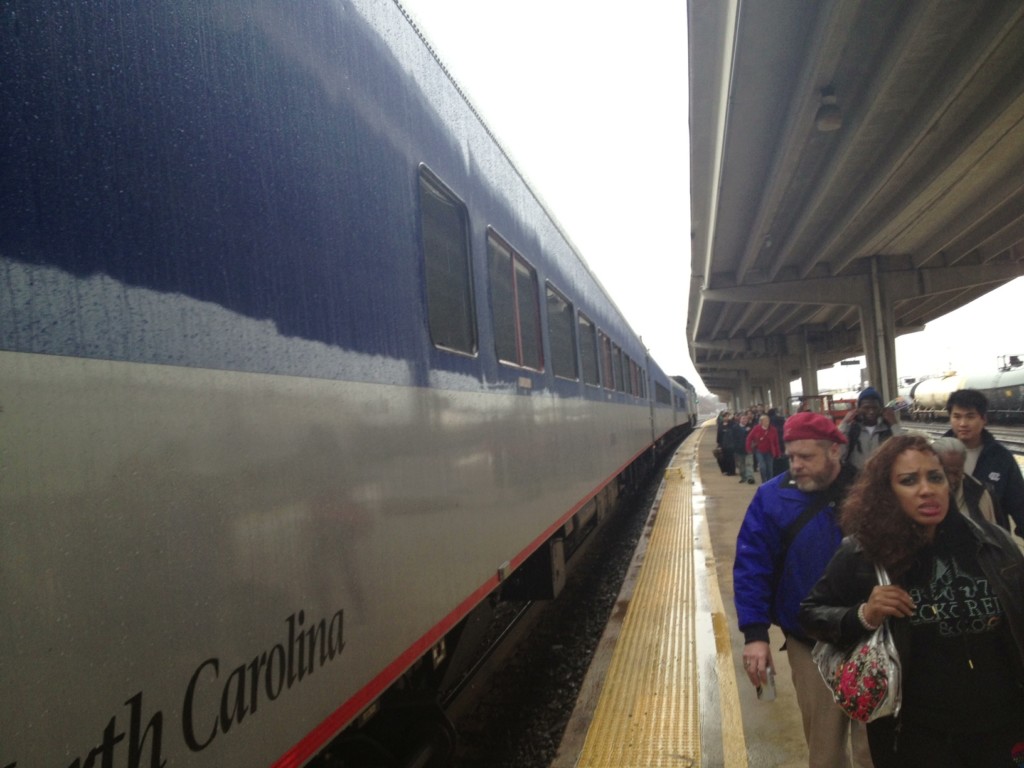 I took the Amtrak train from Charlotte to Greensboro in Christmas Eve. Have you ever ridden the rails on Christmas Eve? It is just like riding on every other day of the year. I endured 45 minutes of shriek-screaming from a tiny baby three rows up. The mother tried to make the baby stop by staring at it.
Also, have you seen Charlotte's train station? Every other train station in the state (except for, bleh, RALEIGH) has this beautiful art-deco thing going, with freshly painted platform awnings and bright waiting rooms. Greensboro's is so retro, you should be required to wear a fedora inside. But not Charlotte. The waiting room exemplifies the finest in Soviet architecture. More on this to come.
—
My wife Kelsey is a UNC grad, and I think before we got married, I signed some form that says I am not allowed to feel sorry for Duke in any way whatsoever. So I have absolutely no feelings about the way Duke lost last night's Belk Bowl. None. But instead, I will list some stuff that happened in last night's game:
48,128 people showed up. But probably not.
Duke kicked a 79 yard punt. This may have been Duke's most dazzling punt of all time, which is sort of like saying that of all the times you've flushed the toilet, this was the best flush ever.
Duke has not won a bowl game since Kennedy was president.
Before halftime, Duke kicked a 51-yard field goal to take the lead, but Cincinnati made an illegal substitution, which negated the kick, but moved it closer. And Duke missed. Cincinnati could not have iced the kicker, since they were out of timeouts. David Cutcliffe exploded in the pre-halftime interview, inferring that Cincinnati did this on purpose.
The Blue Devils fumbled inside Cincinnati's ten yard line. Twice.
The Bearcats got their game winning score on a long pass from Brendon Kay to tight end Travis Kelce (pronounced Kelsey), at which point I turned to my wife and congratulated her on beating Duke.
—
Somebody has a vendetta against the brick wall in front of Crisp of the corner of Pecan and 7th. They hit it with a car yesterday. Then they did it again. Maybe.
The NFL fined Cam Newton $21,000 for bumping into a referee, which now allows him to use the following icebreaker at a bar, ladies: Oh, I'm sorry for bumping into you honey. Didn't mean to do that. Let me make it up to you. Here's $21,000. Also, I'm Cam Newton.
Bev Perdue: "I could have won had I run." She could be talking about the North Carolina's gubernatorial race. Or a 5K. Either or.
Dwayne Wade was suspended for delivering a metaphor for the Bobcats season thus far.