The Week's Inanity: Nov. 2: Super PAC Edition!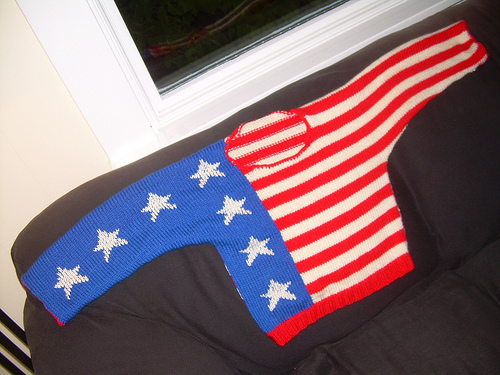 We are a scant couple of days away from election day. So, like a Super PAC, I'm not going to tell you who's paying for this blog.
A woman gets a letter from her HOA ordering her to take down the Obama/Biden sign in her yard. She drives to the HOA's president's house. There's a Romney/Ryan sign in his yard, she says.
Tired of political robocalls? So is the Charlotte Observer's metro desk.
Super PACs spent $1.3 million to put a banjo-picker on TV to sing about a North Carolina supreme court justice.
The Democratic National Convention: Best thing ever.
The Democratic National Convention: Worst thing ever.
Billy and Franklin Graham: It's okay to vote for a Mormon, you guys.
Fox News: Not quite sure where the Carolinas are.
Old-School Charlotte Sports Head Explode: Sure, he talked about the future of the team, the long practices, the work ethic and Gerald Henderson as a future all-star, but DID YOU HEAR? MICHAEL JORDAN MIGHT GET THE HORNETS NICKNAME BACK FOR CHARLOTTE!!!
And here's the picture that sums up what's going on here.
More Hornets: Former Panthers' DE Al Wallace dressed as Grandmama Larry Johnson for Halloween. SIDE NOTE: A former co-worker nicknamed Wallace 'Spleen Machine' after he ruptured the spleen of former Tampa Bay QB Chris Simms with a hard hit back in 2006.
So let me get this straight. If I'm blonde, and I drop a scarf, somebody will pick it up. But if I'm brunette, it is less likely that somebody will pick it up. But according to this story, if I'm ginger, THERE IS NO WAY TO KNOW WHAT HAPPENS.
Some uptown Charlotte ruin porn. (Note for those who are unfamiliar with the term 'ruin porn,' it's not actually porn, just gratuitous ruins, so tell that to your boss).
I'm sure at CMPD headquarters, they just have that Rockwell song on repeat all. Day. Long.
Apparently there were not too many women at the Rush concert in Charlotte this week.
—
Jeremy Markovich (@deftlyinane) is a regular contributor to Charlotte magazine, and a producer at NBC Charlotte. He also blogs at deftlyinane.com.