The Workman's Friend Invites You for a Pint
The newest addition to Plaza Midwood is coming soon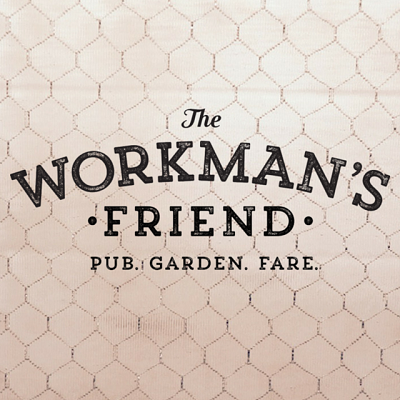 If you weren't aware, a new Irish pub is coming to Plaza Midwood. The Workman's Friend will open its doors on Monday, June 15, after a soft opening earlier this week for friends and family. The full bar and garden fare focused eatery is brought to Plaza by the same team who gave us Connolly's, Dandelion Market, Tyber Creek, and Prohibition and is situated at 1531 Central Ave near Zada Jane's and Pizza Peel.
In addition to a large patio on the back (not unlike the bricked in patio at Connolly's), a giant painted quote on the side of the building solidifies the inspiration for the restaurant. "When food is scarce and your larder bare and no rashers grease your pan, when hunger grows as your meals are rare a pint of plain is your only man." Owner Maynard Goble says the poem is actually about the true workman's friend – a pint of Guinness, called a pint of plain as part of an old Irish saying – which will be front and center on the list of beers at The Workman's Friend alongside Harp and Magner's Cider. Goble says there will also be plenty of European beers like Stella and Heineken, along with local and craft selections, for a total of 18 beers on tap.
As far as the food is concerned, "We're doing a chef-driven menu and will definitely hit the highlights of Irish fare – your fish and chips, your Shepherd's pie," says Goble. "We would describe it as modern Irish pub fare with a southern influence. … we'll focus on things that are fresh and simple and local."
Follow all the progress and the sure-to-be amazing opening on Monday on Instagram, Twitter, and Facebook. Welcome to the neighborhood, Workman's Friend!