There's A Lot Going On This Weekend in Charlotte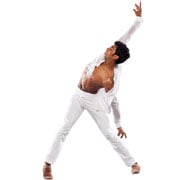 If you're looking for something to this Valentine's weekend, Charlotte venues have something for you and your date. With events for love-birds and the lonely, there is just about something for everybody this weekend.
Friday
David Childers and the Overmountain Men
The cross-Carolina collaboration between Mt. Holly songwriter Childers and the Avett Brothers' Bob Crawford sees the release of its second album The Next Best Thing. Crawford is rarely available to play with the group live, between gigs with the Avetts and caring for his 3-year-old daughter, Hallie, who is undergoing treatment for a brain tumor. But his association with the group is giving one of his favorite songwriters (Childers) exposure on a larger scale. Up-and-coming Triangle-area songwriter Caleb Caudle opens the show. $10. 8 p.m. Evening Muse, 3227 N. Davidson St. 704-376-3737; eveningmuse.com. See the band's video for its song Alexander Hamilton exclusively released on the Revue blog.
moe.
Even as jam bands became a dime a dozen, this upstate New York outfit stood out. It's not simply one to meander and noodle; its albums are rooted in classic rock, blues, and Americana, and its strength remains an attention to songwriting. $31. 8 p.m. The Fillmore Charlotte, 1000 NC Music Factory Blvd. 704-549-5555; livenation.com.

NC Dance: Innovative Works
Intimacy and invention are on display at this North Carolina Dance Theatre series. The performance includes choreography from NC Dance's Sasha Janes, Mark Diamond, Dwight Rhoden, and David Ingram. $25-$65. 7:30 p.m. Patricia McBride and Jean-Pierre Bonnefoux Center for Dance, 701 N. Tryon St. 704-372-1000, carolinatix.org. (Friday and Saturday)
Knightsounds: "Pop-Up" Opera
Did you know John Steinbeck's Of Mice and Men was once adapted into opera? Or that Aida debuted at the opening of an opera house in Cairo? The KnightSounds series incorporates this kind of VH1 Pop-Up Video–style trivia into its latest innovative musical experience while the Oratorio Singers and Charlotte Symphony Orchestra perform popular choruses. The fun continues in the lobby with a pop-up photo booth and props. $39. 7:30 p.m. Knight Theater, 430 S. Tryon St. 704-372-1000, carolinatix.org.
Dance Charlotte!
Saturday's Charlotte Emerging Dance Awards presentation is bookended by performances Friday and Saturday nights that allow members of innovative youth dance programs from the Carolinas, Maryland, New York, and D.C. to share the stage. $7-$20. Fri, 8 p.m.; Sat, 5:30 p.m. CEDA ceremony, 8 p.m. performance. Booth Playhouse, 130 N. Tryon St. 704-372-1000; carolinatix.org. (Friday and Saturday)
Saturday
Love Jones Open Mic Night
Think you've got something to say about love? Prove it at the popular Love Jones Open Mic Night. Poets and musicians will be asked to take the mic and perform a spoken word poem around song about the theme of love. The performance sheet will fill up fast so anyone interested should email hannahhasan@gmail.com to reserve a spot. Free. Sat., 7:30 p.m. Mugs Coffee, 5126 Park Road. 919-413-1816, www.facebook.com/events/388115627944472/
Straight No Chaser
This male a cappella group started singing together at Indiana University, matured in the years after graduating, and is currently clocking millions of YouTube hits for its funny and smooth renditions of "Tainted Love" and "Billie Jean." The material isn't quite as contemporary pop as the songs on the hit Fox series Glee, but the group isn't necessarily Great Grandpa's barbershop quartet either. $29.50-$59.50. 3 and 8 p.m. Knight Theater, 430 S. Tryon St. 704-372-1000; carolinatix.org.
Pentatonix
How is it that two a cappella groups play Charlotte on the very same night? This one is the younger of the two. It took the top prize on the third season of NBC's The Sing Off with its rendition of Survivor's "Eye of the Tiger." Prior to its win, the group tackled hipper current material by artists like Ke$ha, Kanye, and Katy Perry. $25-$35. 8 p.m. Neighborhood Theatre, 511 E. 36th St. 704-358-9298; neighborhoodtheatre.com.
Yo Gabba Gabba! Live: Get the Sillies Out
The hippest preschool show since the original Muppets features up-and-coming indie rock bands and guest stars such as Jack Black and Anthony Bourdain. But it's characters DJ Lance Rock, Brobee, Foofa, Muno, Toodee, and Plex who entertain kids as young as six months old with lessons about eating healthy and exercising restraint ("Don't Bite Your Friends"). $26.55-$59.35. 2 and 5 p.m. Ovens Auditorium, 2700 E. Independence Blvd. 800-745-5000; ticketmaster.com.
The Magic Story Starring Sammy Cortino
Cortino, an up-and-coming illusionist known as magic's "Royal Duke," performs a greatest hits of magic, tracing the history of the art form through a series of classic tricks and illusions. These include such famous feats as levitation and Houdini's straightjacket escape. $14. Sat, 11 a.m. and 1 p.m.; Sun, 2 p.m. McColl Family Theatre, 300 E. Seventh St. 704-973-2828; ctcharlotte.org.
Swing Jazz Series: Tia Fuller with John Brown Big Band
The third installment of this collaboration among Charlotte's Jazz Diva Foundation, the Performing Arts Coalition, and John Brown, music professor and director of the jazz program at Duke University, features saxophonist Tia Fuller, whose credits include two tours with Beyoncé. $29.50-$39.50. 8 p.m. McGlohon Theater, 345 N. College St. 704-372-1000, carolinatix.org.
Young People's Concert: Music Inspired by Children
This concert is music written for young people and performed by young people in the Charlotte Concert Band. The show will also feature a special appearance by MI Express from Sharon Elementary School. Free. Sat. 7:30 p.m. Dana Auditorium, 1900 Selwyn Ave. 704-312-2122, charlotteconcertband.org.
The Sounds of Africa with Master Drummer Freddie Rivera
Freddie Ayinde Nakata Rivera, a percussionist and master of the Djembe drum, will lead a community workshop focusing on the traditional African rhythms. Anyone interested in attending should bring their own instruments or be prepared to sing. RSVP is required. Free. Sat. 3:30 p.m. Harvey B. Gantt Center for African-American Arts + Culture at Levine Center for the Arts, 551 South Tryon St. 704-547-3700, ganttcenter.org.
Sunday
Music and Museum: Annual Chamber of Love Concert
Tanja Bechtler, classically trained musician and former CSO player, founded the Bechtler Ensemble, which she directs with pianist Paul Nitsch. This performance focuses on romantic pieces by Stravinsky, Rachmaninov, and Shostakovich. $15-$20. 5:30 p.m. Bechtler Museum of Modern Art, 420 S. Tryon St. 704-353-9200, bechtler.org.
Sunday Fun Day: Chihuly and More — Art Beyond the Sea
This monthly, family-friendly third Sunday event combines art projects, healthy living activities, demonstrations, and exposure to the museum. This time young (and adult) artists are encouraged to create a Dale Chihuly sea creature or participate in family yoga. Kids free. Adults $5. 1-4 p.m. 500 S. Tryon St. 704-337-2000, mintmuseum.org.
Art, Wine & Cheese – Valentines Day Edition
If you're looking for a laid back charity event where you'll leave with a self-made masterpiece, the Beyond The Arts has an event for you. There will be a live band playing while guests sip on wine and enjoy d'oeuvres, chocolate covered strawberries and a variety of cheeses. There will also be a step-by-step art instruction by Cathay Dawkins. $25-$50. Sun., 6 p.m. Behailu Academy, 451 E 36th St. 980-622-4330, beyondthearts.org.
All Weekend
La Ronde
The Paperhouse Theatre has created a show to celebrate Valentine's Day that's a little saucy and naughty. The play consists of 10 characterse in 10 scene trying to understand lust, sex, love and relationships. This is an adult-only show with mature subject matter and partial nudity. $20. Fri., Sat. Sun. Thurs. 8 p.m. Duke Energy Theater at Spirit Square, 345 N. College St. 704-372-1000, carolinatix.org.
Les Miserables
While the film is generating Oscar buzz, the 25th anniversary of Broadway's musical take on Victor Hugo's classic tale of tragedy, romance, and war has an innovative new look on stage, thanks to Hugo's largely unseen work as a visual artist. Scenic and image designer Matt Kinley uses the author's paintings and sketches as the basis for the new production's backdrops and digital projections that work with moving set pieces. The result promises a revamped look that captures the dark captivating quality of Hugo's original story. $30-$124.50. Tues-Thu, 7:30 p.m.; Fri, 8 p.m.; Sat, 2 and 8 p.m.; Sun, 1:30 and 7 p.m. Belk Theater, 130 N. Tryon St. 704-372-1000; carolinatix.org.
The Elaborate Entrance of Chad Deity
Everyone knows professional wrestling is fake, but what happens when your in-ring character is not just a cartoon villain? A 2010 finalist for the Pulitzer Prize for Drama, this tale of politics and race in wrestling is rooted in the reality of sports entertainment, where good judgment and taste don't always prevail. A veteran pro wrestler recruits a charismatic Indian American kid to be his partner in hopes of raising his own profile in the company. But his boss's plan for the new tag team to portray terrorists could spell career suicide. $18-$28. Thu-Sat, 8 p.m.; Sun, 2:30 p.m. select matinees. CAST, 2424 N. Davidson St. Suite 113. 704-455-8542, nccast.com.
Big River: The Musical Adventure of Huckleberry Finn
Mark Twain's classic The Adventures of Huckleberry Finn gets a musical update by country music king Roger Miller. The story of Huck Finn and his friend Jim escape to freedom at the mouth of the Ohio River remains the same but it has a new, fun soundtrack. $10-$18. Fri.-Sat. 10 p.m.; Sun., 4:30 p.m. Halton Theater at Central Piedmont Community College, 1206 Elizabeth Ave. 704-330-6534, tix.cpcc.edu/events/big_river.