They're Laughing At Us
It doesn't matter which side of the fence you're on. This is an outrage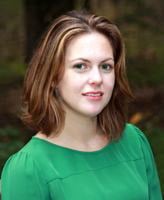 As I write this, the North Carolina Senate is preparing to vote on a bill that would effectively render illegal all but one abortion clinic in the state and require a doctor to be present when women take the RU-486 drug that induces abortion in the early stages of pregnancy*.
This is happening now. Senators tacked this and other measures onto a bill that — brace yourself — bans Sharia law. (Here's the text of the bill, the "Family, Faith and Freedom Protection Act.")
From Lynn Bonner at the N&O:
The state Senate is expected to vote tonight on a measure that would add restrictions on abortions.
Under the bill, abortion clinics would have to meet standards for licensure of ambulatory surgical centers.
According to legislative staff, only one clinic in the state currently meets that standard. The bill would also require doctors to be present when women take the drug RU486, a drug that induces abortions.
Sen. Walter Daniel, a Morganton Republican, said it did not make sense to have two sets of standards.
"We want to regulate abortion clinics the way we regulate surgical centers," he said.
Several sections of proposed legislation were attached to a bill dealing with Islamic law during a late afternoon committee meeting.
Suzanne Buckley, executive director of NARAL Pro-Choice North Carolina, said legislators are trying to sneak through new restrictions they know the public doesn't want.
"It seems to me that they're trying to pass under cover of darkness legislation that would not otherwise be passed," she said. "They're trying to pull a Texas."
Forget the "merits" of the proposed legislation. There are none. It's not even worth discussing. The chances of this legislation withstanding any challenge in court are slim to none, just as in Texas; but that's beside the point.
The Republicans in the General Assembly are making a mockery of your state, of your government, of the very idea of representative democracy. This isn't a matter of Democrat versus Republican, even; it's a matter of adult versus sociopathic juvenile. This is not how the people's business should be conducted — not anywhere, by anyone. (See the impassioned reaction of Senate Minority Leader Martin Nesbitt of Asheville in the video clip below.)
Visit NBCNews.com for breaking news, world news, and news about the economy
So let the "Moral Monday" protests continue, by all means. But please tell me someone is organizing for next year's elections — targeting voters, developing policy platforms, recruiting candidates, raising cash, doing their damndest to push back against the restrictions on voting rights these same numbskulls are prepared to fast-track.
They're high on their own idiocy, they're trashing the joint, and they need to leave. Soon.
Update: The bill passed on third reading Wednesday morning, 29-12, and now goes to the House. (An earlier version of this post mistakenly said it was headed to the House on Tuesday night, but that was only the second reading.) Here's a more comprehensive report from WRAL-TV's Mark Binker, complete with an appropriate but understated quote from Sen. Josh Stein, D-Wake: "This bill and this process is not worthy of this chamber."
*Thanks to reader AGfromFL for pointing out that RU-486 and the morning-after (or Plan B) pill, which I initially had thought were synonymous, aren't. My mistake entirely.