THIS JUST IN: Mulberry for Target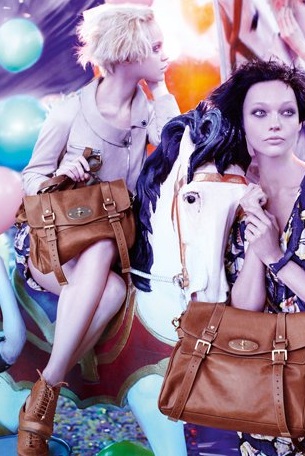 This past Saturday, my mom casually mentions the following, "Hey, did you see that Mulberry is doing a collection for Target? Don't you like their bags?"
I nearly fainted. First of all, I was elated. MULBERRY FOR TARGET! WHO HAS BEEN READING MY DREAM JOURNAL! Then, I was mortified. How did my mom find out about this before me? How long has this been public knowledge? How could I miss such important news?
But, apparently, my mom was pretty on top of the announcement – it was just made in Women's Wear Daily a few days before she informed me. Way to go Mom!
The collection is set to debut on Target shelves on October 10, and price points haven't yet been announced.
I don't know about you, but October 9th at Midnight is already scheduled into my Blackberry. I will NOT be missing out on this Target designer collaboration!