This Lip Gloss is the Balm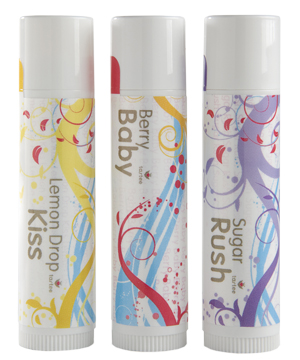 When Jami SvAy first kissed her now-husband, Sam, he loved the taste of her lip gloss. "He'd say, 'Jami, you're tasty,' " she recalls with a giggle. A decade later, Svay is at the helm of a beauty empire that includes her own line of lip balm called Tastee (a playful nod to her romantic history).
Her foray into cosmetics was a happy accident. Svay, twenty-eight, earned a bachelor's in fashion design, but the Charlotte-born beauty didn't want to transplant her Southern roots to Manhattan or Paris. To earn extra cash, she picked up an odd job as a makeshift makeup artist. She was a natural and went on to score big-name clients like Perry Ellis and Ralph Lauren.
When the recession hit, business slowed, so Svay launched Tastee. Her balms, made from wholesome ingredients like organic virgin olive oil and rose extract, have caught the attention of celebs like Reese Witherspoon and Kirsten Dunst. The line is available locally at Civilian and Lotus, or online at tasteecosmetics.com.