This Week In Bizarro Panther Land
Terrible dancing, Harry Potter references and ice sculpture punnery in six glorious days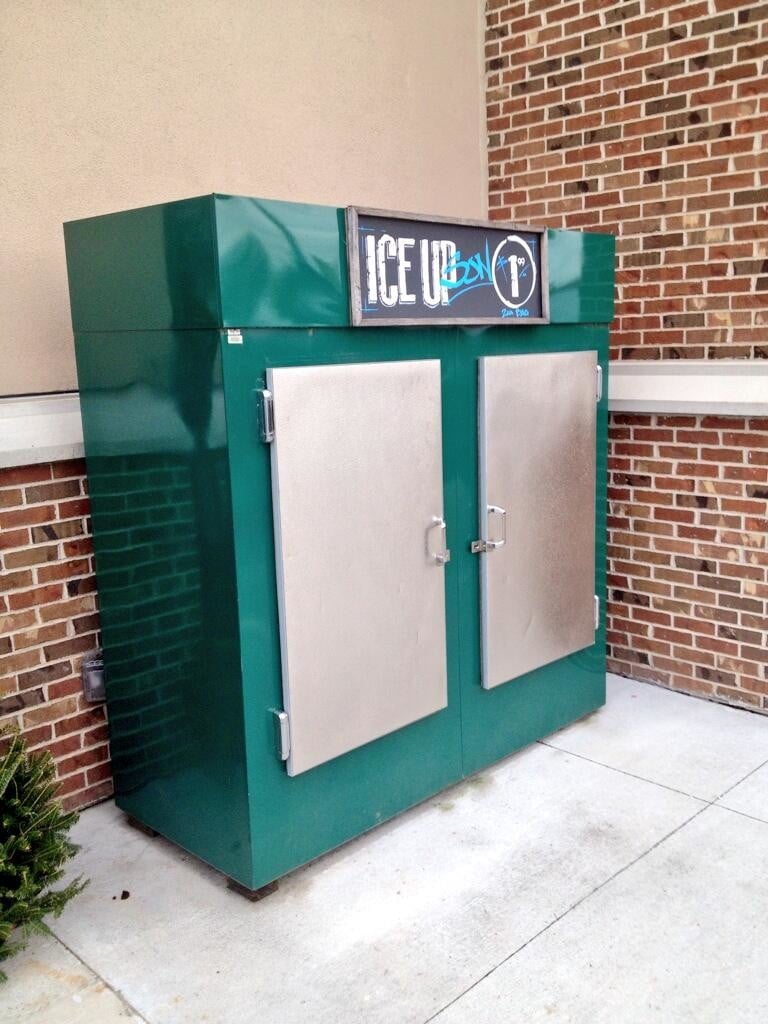 Sunday
The Carolina Panthers lost to the Saints, but to be fair, EVERYBODY loses to the Saints in New Orleans. It's the gumbo, right? If you ate gumbo every day, as I am sure the Saints do, you would be blessed with superhuman creole voodoo strength, the kind that allows you to run a wheel route to the endzone, your steps magically synced to the beat of a Zydeco band playing spirituals. The second you cross the goal line, you shout je suis ouvert! and the ball magically appears in your hands. Drew Brees can get the ball out quicker than you can heat up a pouch of Zatarain's in the microwave. If you can think of any more New Orleans stereotypes, please let me know and I will update this paragraph throughout the day.
More importantly, this happened:
Monday
The Kraken explained said introduction to Charotte Observer reporter Jonathan Jones:
"I can do whatever I want," he said. "I'm the Kraken. If you feel like you can ask the Kraken personally where he goes to school at, and prove me wrong, then I feel like I'll change it."
But you went to Ole Miss?
"That's not where I said I went, though," Hardy said. "Now, G Hardy went to Ole Miss. That's mind-blowing right there."
Tuesday
Luke Kuechly only goes half-Napoleon Dynamite during a dance contest at Springfield Elementary in Fort Mill.
"Oh man, I did terrible," Kuechly said at the post-contest news conference. Where'd you learn your dance moves, a reporter asked? "Nowhere," he said.
Wednesday
Greg Hardy regains control of the media cycle:
Greg Hardy's (@ItsGHardy) new twitter avatar settles the sorting hat debate. #KRAKEN pic.twitter.com/GTstRofAse

— Carolina Panthers (@Panthers) December 11, 2013
@ItsGHardy this was my "CooKieS & BeeR" doodle this past Monday. pic.twitter.com/OZx0GLFhYT

— Dink III (@dink3rd) December 12, 2013
Also, breaking news:
So this just N I'm n love with Miley and think that we should prolly start a dynasty together #KrakenOut

— GQ (@ItsGHardy) December 10, 2013
Thursday
Busy day in bizarro land. First, keep in mind that this observation is coming from a Jets wide receiver whose team is 30th in passing offense:
Santonio Holmes on Panthers D: "Not to call these guys out, but their secondary is probably weakest link on their defense." He just did.

— Rich Cimini (@RichCimini) December 12, 2013
Later in the day, the news that surely trumps the upcoming return of the Hornets name to Charlotte and the return of the number 3 to the NASCAR Sprint Cup Series:
#Panthers to wear "greatest uniform in NFL history" on Sunday: http://t.co/m68Bgh5eJq pic.twitter.com/NhotKOER2M

— Carolina Panthers (@Panthers) December 12, 2013
Before we go on, let's stop to consider that not only was this an online nfl.com poll, but that the Panthers black-on-black uniforms, which have only been worn once before, GOT 90 PERCENT OF THE VOTE. This cannot be real. Only Bernie Madoff could promise that kind of a return. But then again, this is the same internet that wants to name a bridge for Chuck Norris and somehow keeps making Jose Canseco relevant.
Skip ahead to the night. Fresh off the news that both "Riverboat Ron" and "Ice Up, Son" had been trademarked, the NFL Network created a very special ice sculpture:
#IceUpSon pic.twitter.com/Iypskv5Rfo

— NFL Network (@nflnetwork) December 13, 2013
Ice up, pun!
Friday
These two pictures exist, thanks to Reddit. What could have been:
And what could be: