This week in Charlotte Craft: Events at Birdsong, Good Bottle, Olde Mecklenburg and more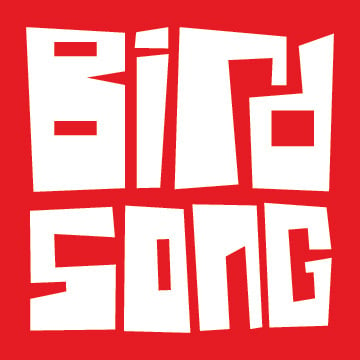 As always, there's a lot going on in the Charlotte beer scene over the next week and through the weekend. Here's a quick rundown:
–The highlight of this week, of course, is Friday's grand opening at the new Olde Mecklenburg Brewery. I wrote about this earlier in the week, and highly suggest you check out the 4150 Yancey Road location at some point this weekend. Friday would obviously be the best day, as there will be live music (The Neighbors Blue Grass Band perform from 4:30 p.m. to 7 p.m., followed by Plainclothes Operation at 7:45 p.m.). A full lineup of Olde Mecklenburg's beer will be on tap, and there's also giveaways planned. The festivities begin at 11 a.m. and run until 11 p.m.
–Two events from Birdsong this week begins with the release of "Sticky Situation," a wet-hopped IPA that was brewed with 100 pounds of fresh Chinook and Cascade hops from Sticky Indian Hops Co. in Asheville. Get it at the brewery today (Wednesday) while also wishing head brewer Conor Robinson a happy birthday. Birdsong also happens to be the featured brewery at Vintner Wine Market, which will have a special cask of Jalapeno Pale Ale with peaches, or "Peachapeno," as they're calling it. The cask will be tapped Thursday at 6:30 p.m.
–Wake up Saturday with Good Bottle Co., which is putting on another beer and breakfast event. This one features one of the greatest pairings of all time: peanut butter and jelly. Among the 12 beers on tap will be Catawba Valley's Peanut Butter Jelly Time (yes, it's great), while Your Mom's Donuts will have a PB&J donut (along with others) for sale. There's also complimentary coffee (the Good Bottle Blend) from Magnolia Coffee, and English Premier League soccer will be on as well.
Quick Pours: A few Thursday events to note: Lenny Boy will be open on a Thursday for the first time, pouring beers from 4 p.m. to 9 p.m. in the taproom. Growler fills will be $10 … Head out to the Whitewater Center Thursday from 6 p.m. to 8 p.m. for Woody & Wilcox Beer Club … Allagash is the brewery of the month at Pizza Peel for August, and on Thursday select drafts will be $3 at the Plaza Midwood Pizza Peel along with giveaways and a disc golf putting competition.