This weekend
Revue's top picks for the weekend of March 10-13.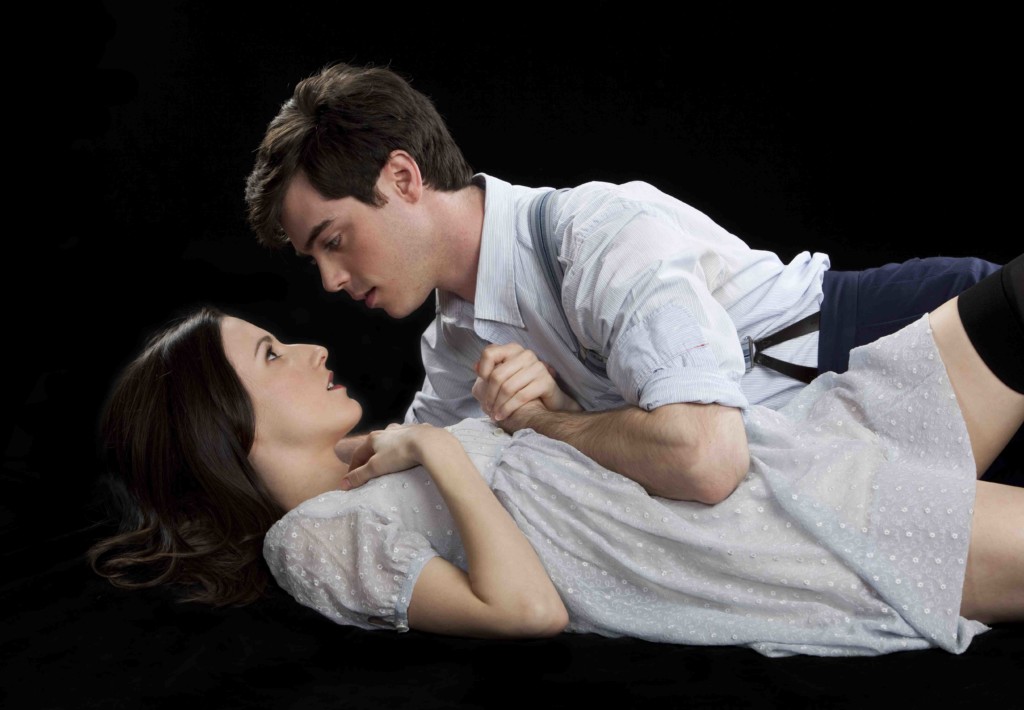 Don't let the gray skies fool you—with great academic lectures, Colin Hay, and, appropriately, Spring Awakening coming to town this weekend, the clouds are about to part on your dreary day. Some of Revue's top picks this weekend are a little more academic than you might be looking for (never thought we'd try to sell you on a British ceramics symposium, did you?), but with a new season around the corner, now's a good time to knock the dust off your old dinner-bar-concert routine. Happy weekend!
Michael Knight
When writer and University of Tennessee creative writing professor Michael Knight's second book about a WWII soldier who becomes the official playmate for General MacArthur's 8-year-old son, The Typist, hit shelves, the New York TImes wrote, "Knight excels at creating this enchanted play world, so far removed from the hollow-husk buildings of Tokyo and the A‑bomb detritus we eventually glimpse in Hiroshima, where MacArthur organizes a morale-boosting football game christened, with deadpan aplomb, the Atom Bowl." Knight has also released two books of short fiction, and has had his stories published in the likes of Esquire, The New Yorker, and Oxford American. He's speaking at Queen's for FREE tonight, and signing books afterward.
British Ceramics Symposium
Sure, you could take an afternoon coffee break to catch up on TMZ. Or do yet another happy hour crawl Uptown. Or, you could put both those activities off until tomorrow, and challenge yourself with a more studious afternoon diversion. The Mint Museum Uptown is honoring the closing of Contemporary British Studio Ceramics (an exhibit with more fascinating artifacts that its name might suggest) with a symposium by several leading art scholars, starting at 3 p.m. today. Keynote speaker Tanya Harrod, a visiting professor at the Royal College of Art in London and the author of the Mint's exhibit catalog, will survey the past 20 years in British ceramics. We still smell your skepticism, but we promise that beer with your name on it will still be at Ri Ra after you've given this once-in-a-blue-moon event a shot.
The Little Mermaid
And now for the polar opposite of an art history lecture: a family-friendly dance performance about the Little Mermaid. Presented by N.C. Dance Theatre, The Little Mermaid adapts the Hans Christian Anderson tale to the stage, taking audiences from coral reefs, to tumultuous shipwrecks, to pristine beaches where Ariel (played by 7-year-old Anna Gerberich of Pennsylvania) falls head-over-fins for a handsome Prince (played by 11-year-old Justin Vanweest of Mebane, NC). Choreographed by Mark Diamond, this lovable, visually stunning show will be at the Knight from March 12-13.
Colin Hay
Though many of us recognize this acoustic singer-songwriter as the voice of the heartbreaking ballad, "I Just Don't Think I'll Ever Get Over You," there's a section of 1980s rock fans (including one reader who spotted a short-sighted write-up by yours truly on Hay in our March Best Bets page), who will know Hay as the lead singer of Men At Work, a quirky, Police-like rock band from Australia. Whatever your associations with Hay, he's now forging a solo career, and his upcoming Saturday night show at McGlohon will likely feature tunes from his latest album, American Sunshine.
Spring Awakening
You'll have to move fast on this one. For one night only, on Sunday, this musical will bring its pop-rock musical numbers and steamy, adolescent subtext to the Belk. The show, which features the music of Duncan Sheik, tells the story of a group of schoolboys in 19th century Germany, and is based on a late 19th century play by Frank Wedekind that's experienced periodic bans over the course of the century. Spring Awakening won, we kid you not, eight Tony awards in 2007, including Best Musical.