This Weekend in Charlotte (2/5/14): Frank Caliendo, Angélique Kidjo, Vanessa Carlton, and the Improvised Shakespeare Company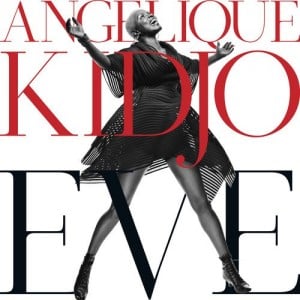 Frank Caliendo's 30 for 30 mockumentary on Richard Sherman arrived just in time for the Super Bowl. Now, the talented comedian-impressionist comes to the Queen City for four shows at the Charlotte Comedy Zone. Hear Caliendo tackle the voices of figures in and out of the world of sports, William Shatner and Robin Williams among them. Check out that 30 for 30 video at the end of this post.
A mile away in Uptown, you can hear the works of Joseph Haydn and Robert Schumann, courtesy of the Charlotte Symphony. The two-nighter features Haydn's "Cello Concerto in C major" and Schumann's "Symphony No. 3."
On Friday, the Improvised Shakespeare Company pulls together its members' vast knowledge of William Shakespeare's work to produce an original, off-the-cuff offering. Even the characters are improvised in this McGlohon Theatre performance.
Saturday is an evening for high-profile, Grammy-nominated songstresses, as Vanessa Carlton plays the Visulite Theatre and Angélique Kidjo brings her world-music sound to McGlohon Theater, respectively. Kidjo's latest record, EVE, was released last week, and it serves as a tribute to women in her native continent of Africa.
Also in live music: The quarterly Tosco Music Party returns with over a dozen acts taking the Knight Theater stage on Saturday. On Sunday, singer-songwriter Joe Pug, a former UNC-Chapel Hill student, comes to the Visulite.