This Weekend in Charlotte (3/19/2014): Mad Monster Party, Driving Miss Daisy, & Brian Regan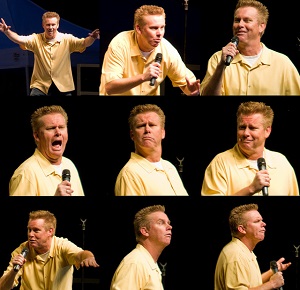 The creatures are out this weekend with the Mad Monster Party, a horror, sci-fi, and fantasy convention at Hilton Charlotte University Place. Guests include William Shatner, Hulk Hogan, Henry Winkler, and more. Panels, screenings, costume contests, and a charity auction round out the three-day event's offerings.
Theatre Charlotte kicks off its run of Driving Miss Daisy this weekend. Starting Friday, the play, which tackles the Deep South in1948 through the tale of a widow and her chaffeur. The production will take place at Theatre Charlotte through April 6.
Saturday continues this theatrical theme with Celtic Nights, at the McGlohon Theater. Celebrate Irish culture with a night of song and dance. Six singers and six dancers, mixed with live instrumentation, represent the varied Celtic genre.
Also, Brian Regan brings the laughs on Saturday, as his tour stops by the Ovens Auditorium. Regan's act is known for being clean, without sacrificing big laughs or moving into cornball territory. It's for that reason that his fans widely vary in age.
On Sunday, make a stop at Mint Museum Uptown to check out Bearing Witness: The New York Photo League and Sonia Handelman Meyer, which explores the famous group of young photographers that was challenged by McCarthyism in the 1940s.