This Weekend in Charlotte (4/23/14): Gillian Welch, PostSecret, Othello, & Lady Antebellum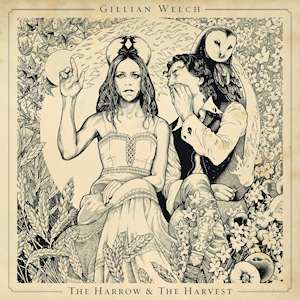 Friday
AN EVENING WITH GILLIAN WELCH
The haunting voice of Welch and guitar stylings of David Rawlings mix bluegrass, Appalachian, and country for a timeless sound. Many came to know Welch through her contributions to the O Brother, Where Art Thou? soundtrack, but longtime fans will cite records like Hell Among the Yearlings and Revival as must-haves.
POSTSECRET: THE SHOW
Frank Warren's blog started receiving anonymous postcards with secrets in 2005. Charlotte hosts the world premiere of the stage show inspired by the blog, combining three actors, one guitar player, video projection, and the real, crowd-sourced secrets of fans for one show. The production is housed in Booth Playhouse until May 4.
Saturday
CHARLOTTE SYMPHONY POPS: CHARLIE CHAPLIN'S CITY LIGHTS
The Charlie Chaplin classic gets its score performed by the Charlotte Symphony Orchestra. As the narrative is presented on the widescreen, the symphony brings the film alive in these two sessions.
OTHELLO
North Carolina Dance Theatre retells this Shakespearean tale with a modern, rock-based backdrop. Popstars, industry executives, and of course, lots of dancing bring this story to a different century.
LADY ANTEBELLUM
Country pop outfit Lady Antebellum is a youthful trio of performers that broke through with "Love Don't Live Here" in 2007. Four records later, the group has garnered several Grammys, No. 1 singles, and a massive fanbase.
Sunday
KENNY LOGGINS
Loggins has never been bound by genres. His work in jazz, country, psychedelic rock, and straightforward pop has been heralded. For Top Gun fans, it's time to grab your own Goose and head down to the "Danger Zone" for this show.