This Weekend in Charlotte (5/14/14): Chris D'Elia, Hair, Reverb Fest, & Question Bridge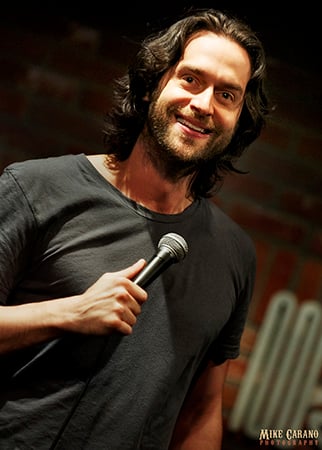 FRIDAY
CHRIS D'ELIA
D'Elia is a comedian with the rare chance to show off his acting chops on a network sitcom. You may have seen him on Undateable, Whitney, or in guest spots on shows like Workaholics.
HAIR
Known as one of the first successful rock musicals, Hair provides a timeless tale of railing against oppressors with a 1960s backdrop.
SATURDAY
REVERB FEST FOR CIRF
Benefiting the Chronic Illness Relief Fund, this stacked show at the Neighborhood Theatre provides rock for a good cause. Acts include Pullman Strike, Bo White Y Su Orquesta, Sinners & Saints, Hectorina, Grown Up Avenger Stuff, Late Bloomer, It Looks Sad, Girl Pants, Eli Parker, Joshua Cotterino, Modern Moxie, Dollar Signs, Couches, and Del Rio.
PATRICK DAVIS
The Nashville-based songwriter has had everyone from Jewel and Darius Rucker to Jimmy Buffett play his tunes. See the man behind those hits in this show.
SUNDAY
ANGELS IN AMERICA
After 18 years, the once-controversial show comes back to Charlotte. Though it's set in the 1980s, the show's focus on evolution remains relevant.
QUESTION BRIDGE: BLACK MALES
This multimedia exhibit deconstructs stereotypes through a transmedia experience. Presented in multiple screens, the exhibit tears down any simplified definition of what it means to be an African-American male.