This Weekend in Charlotte (5/7/14): Langhorne Slim, Charlotte Symphony, Josh Blue, & Suzanne Vega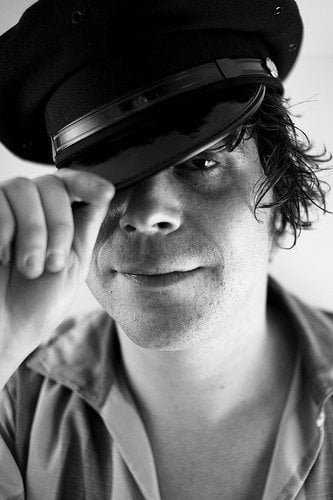 FRIDAY
CHARLOTTE SYMPHONY: CARNIVALE!
The symphony is joined by North Carolina Dance Theatre's Second Company and School of Dance for this multisensory experience. Saint-Saens' Carnival of the Animals and Vivaldi's The Four Seasons are featured.
AMIGO
This Charlotte-based rock group released Might Could to the world only months ago. The band continues to build a following throughout the region with a sound unafraid of guitar solos.
DIERKS BENTLEY
This country megastar has seen hit after hit with tunes like "What Was I Thinkin'" and "Come a Little Closer." He's joined by fellow country rockers Chase Rice and Chris Young for this performance.
BREAST FEST 2014
Who says it's not "metal" to be charitable? With proceeds going toward breast cancer research, acts like Cro-Mags, Earth Crisis, Shai Hulud, and Agitator take the stage.
SATURDAY
BANDSTAND BOOGIE: HITS FROM AMERICAN BANDSTAND!
The MainStage Choir takes audiences through three decades of rock. The performance goes through several songs as a tribute to the Dick Clark-led program.
LANGHORNE SLIM AND THE LAW, WITH DEER TICK
A favorite of the alt-country crowd, Langhorne Slim is joined by his backing band, consisting of drummer Malachi DeLorenzo, multi-instrumentalist David Moore, and Jeff Ratner on bass. Rock band Deer Tick opens.
JOSH BLUE
Blue broke out as a highlight of the show Last Comic Standing. He has not only faced down the perils of Cerebral Palsy, he has learned to make humor out of it.
THE HUNDRED DRESSES
Polish-American student Wanda Petronski doesn't have a lot, but she claims to have 100 dresses in her closet, despite the faded blue one she usually wears. A teacher's contest challenges Wanda's claim.
SUNDAY
SUZANNE VEGA
Vega is internationally acclaimed for her alt-folk stylings. February's Tales from the Realm of the Queen of Pentacles is her eighth studio album.