This Weekend in Charlotte (6/25/14): Lindsey Stirling, Art Garfunkel, Actor's Theatre, Summer Pops, & More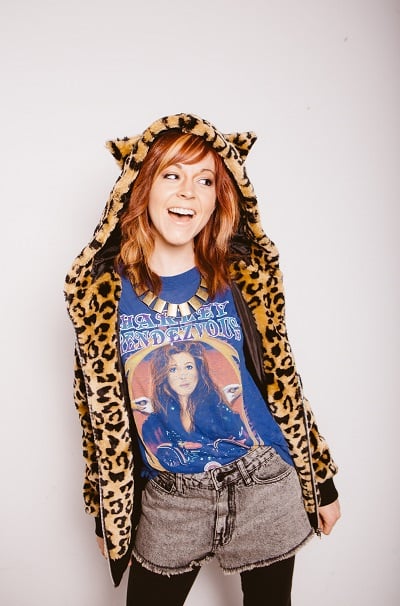 FRIDAY
LINDSEY STIRLING
The violinist and dancer appeared on the fifth season of the reality show America's Got Talent. But her life on the Web reaches comparable numbers, with 4 million YouTube subscribers.
NATE BARGATZE
The New York-based comic released his latest album, Yelled at by a Clown, in 2012. He comes to Charlotte for four days at the Comedy Zone.
PASSING STRANGE
Actor's Theatre of Charlotte offers a Tony-winning musical with this coming-of-age narrative. The tale of a world-traveling, bohemian musician runs through June 28.
CHARLOTTE NEW MUSIC: MINIATURE EXTRAVAGANZA
Composers were given one week to produce a new piece for this program, part of the Charlotte New Music Festival & Composers Workshop. Watch the Bechtler Ensemble take part in the premieres of these pieces.
CHARLOTTE SQUAWKS X: TEN CAROLINA COMMANDMENTS
Every year, the Charlotte Squawks troupe provides a show that satirizes pop culture and politics, specifically in the realm of Charlotte, North Carolina. See what aspects of our city will be lampooned this year in this Saturday Night Life-esque performance.
GRIFFIN HOUSE
Yes, that's his actual name. The Ohio-born singer-songwriter was once a promising golfer; now, he has found a home in Nashville and tours with his folk-tinged tunes.
ART GARFUNKEL
As one-half of one of an iconic folk duo, Art Garfunkel has won multiple Grammys. But he's also enjoyed a prolific career as a solo act, winning another for his eighth studio album, Songs from a Parent to a Child.
LIL ABNER
CPCC Summer Theatre puts on the classic musical, complete with tunes like "Namely You," "Love in a Home," and "Progress Is the Root." See it for yourself at the Halton Theater this weekend.
---
SATURDAY
BEARDEN MUSIC SERIES: AMERICANA
Romare Bearden Park once again provides a genre-driven concert. This time, "Americana" is the theme for live music at the Uptown park. SquareRoots, Underhill Rose, and Shenandoah take the stage.
THE BAND OF HEATHENS
Rock act The Band of Heathens come from Austin, Texas, where they've garnered a huge following over four studio albums. The band hasreleased just as many live albums, showing the demand for their concert incarnation.
CHUCK JOHNSON & CHARLEYHORSE
The roots singer-songwriter comes to the Double Door Inn. He's joined by Big Radio and The Old Standbys.
ALIEN WORLDS & ANDROIDS
Alien Worlds and Androids (through September 14) shows how technology is used to explore obscure Earthly locations and other solar systems.
---
SUNDAY
JEFFERSON STARSHIP
With this anniversary tour, this American rock staple marks "40 Years in Space." Founder Paul Kantner still leads this psychedelic group.
BACON & BREWS CRUISE-IN
Local beer, food, and classic cars come together for this event at Atherton Mill & Market. Take your Sunday afternoon off and enjoy this locally fueled event.
SUMMER POPS: THAT'S AMORE
The weekly summer series from the Charlotte Symphony continues with Italian classics. Selections include "William Tell Overture," "Pink Panther," and "Saltarello from Symphony No. 4."