This Weekend in Charlotte (6/4/14): Lucinda Williams, Gruesome Playground Injuries, Foxy Shazam, & Charlotte Symphony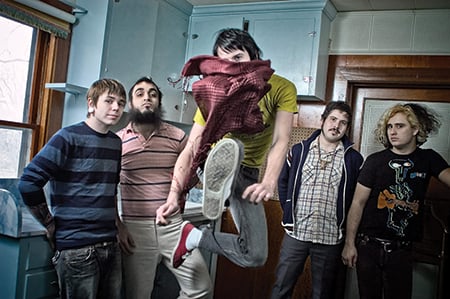 FRIDAY
LUCINDA WILLIAMS
A staple in the Americana/country rock scene, Williams has been a respected singer-songwriter since her self-titled effort in 1988. Success followed her through the decades, as Time named her "America's Best Songwriter" in 2002.
ROB SCHNEIDER
Schneider is the first of two Saturday Night Live legends to come to the Comedy Zone in June. Since his tenure on the sketch show, he's starred in films like Grown Ups and the Deuce Bigalow series.
GRUESOME PLAYGROUND INJURIES
The last CAST show of the season follows the characters Kayleen and Doug, through various parts of their lives. The play was authored by Pulitzer finalist Rajiv Joseph.
SATURDAY
PETER MURPHY
Less than a week after the release of his newest solo record, the one-time Bauhaus singer returns to Charlotte. Murphy's smooth baritone is synonymous with the gothic rock genre.
FOXY SHAZAM
Eric Nally is the wild, wailing frontman for this experimental rock outfit. Prepare to dance, nod your head, or avoid a momentary mosh pit when you see this band live—all in the name of rock. Larry and His Flask opens.
SUNDAY
FOURPLAY
Bob James, Nathan East, Harvey Mason, and Chuck Loeb comprise this jazz quartet. The Grammy-nominated, Billboard-topping group has released 13 albums.
CHARLOTTE SYMPHONY: SUMMER POPS
Starting on June 8, the four-week symphony series provides familiar pop tunes every Sunday. Each week has a different theme in this series, and it concludes with a patriotic show July 3.