This Weekend in Charlotte (7/9/14): Justin Timberlake, Beck, Peter Pan Jr., and River Jam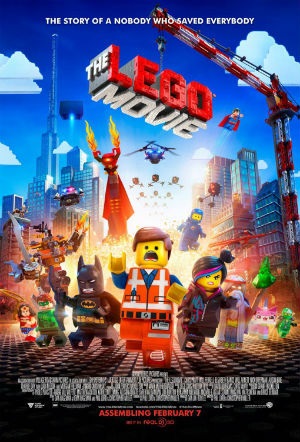 FRIDAY
BIG SCREEN BIG SCIENCE FEATURING THE LEGO MOVIE
Kids can test engineering and design skills with activities, before the film The LEGO Movie is screened. Each part of the event is appropriate for all members of the family.
TOUCHE AMORE
The post-hardcore act out of California is joined by Tigers Jaw and Dads. Tigers Jaw released its highly anticipated new record, Charmer, in June.
BECK
In February, the singer-songwriter released another new collection of tunes, Morning Phase. The album calls back to Sea Change, the 2002 album that slowed things down a bit. Expect to hear songs from across the varied spectrum of releases from the rock figure.
LIZ LONGLEY & MICHAEL LOGEN
Two singer-songwriters take the Evening Muse stage on Friday night. Both musicians combine the folk and pop genres, with tunes from both appearing on popular TV programs like NY Med, One Tree Hill, and Parenthood.
SATURDAY
DISNEY'S LITTLE MERMAID JR.
This kid-oriented performance takes audience members under the sea once again, with this stage take on the story of Ariel. All of the hit songs from the animated film, including "Part of Your World" and "She's in Love," will be featured.
JUSTIN TIMBERLAKE
When not working on his respected acting resume, Timberlake continues to push out hit records. Because why not. With this concert, he brings the 20/20 Experience World Tour to Charlotte.
COLOR FESTIVAL CHARLOTTE
This Indian tradition combines music, food, dance, and vibrant colors. The event is geared toward attendees of any age.
SATURDAY NIGHT CINE CLUB: CLOSED CURTAIN
Closed Curtain is a 2013 Iranian film from Jafar Panahi. It's the director's second film, after Panahi was banned from the medium for 20 years over his 2011 documentary This Is Not a Film.
PETE SEEGER: A MUSICAL TRIBUTE TO COURAGE
Harry Taylor, Saundra Porter Thomas, Mason Schmitt, and Rolfe Neigenfind provide a musical and visual journey through the life of famed folk singer Pete Seeger. Songwriter/activitist Seeger penned classics like "If I Had a Hammer" and "Turn! Turn! Turn!"
MARC COHN
The singer-songwriter is known best for his Grammy-winning tune, "Walking in Memphis," but Charlotteans can see him in their very own city in July.
PETER PAN JR.
Theatre Charlotte presents this updated version of the classic stories. New arrangements of "Yo Ho, A Pirate's Life for Me" and "You Can Fly" make their way into this modern version of Pan's story.
RIVER JAM
(July 5-31) July concerts at the U.S. National Whitewater Center include acts like Roadkill Ghost Choir (July 5), Jonathan Byrd & The Pickup Cowboys (July 10), Mipso (July 12), Stokeswood (July 17), T Bird & The Breaks (July 19), TAUK (July 24), The London Souls (July 26), and The Dirty Beggars (July 31).
SUNDAY
JAZZ & JOKES
Comedian Tony Roberts stars in this one-night event of humor and music from DJ Magic. Roberts' comedy antics are joined by Rae Styles and Nikita B.
WOMEN OF VISION
Women of Vision: National Geographic Photographers on Assignment (through July 20) features the work of 11 photographers who captured the 100 exhibit photos, each of which tells a story about our planet and its people.