This Weekend in Charlotte: All Arts Market, The Infamous Stringdusters, Justin Hayward, & Celebrate America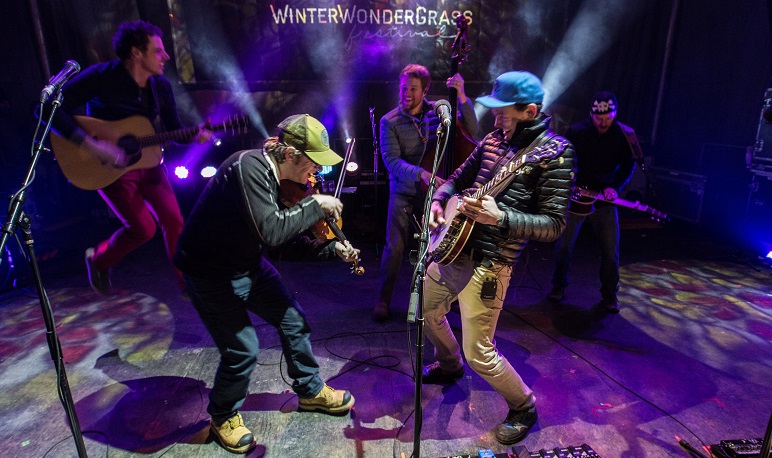 FRIDAY
ALL ARTS MARKET
It's that time again. Charlotte's artists come out in full force to offer their works at the Neighborhood Theatre. Admission is free, and don't expect to leave the market empty-handed.
THE INFAMOUS STRINGDUSTERS
The Grammy-nominated bluegrassers come to the Visulite Theatre. The band's newest record, Let it Go, was released last month, and the effort maintains the group's energetic vibe and pop sensibilities.
SATURDAY
ANGELS IN AMERICA, PART 2: PERESTROIKA
See the second installment of the groundbreaking play by Tony Kushner. If you've only seen Part 1 of the drama when it opened this month, this is your chance to get the whole story. You can also see the entire, seven-hour version on Sunday.
MISS TESS & THE TALKBACKS
Jazz and vintage country music come together when Miss Tess & The Talkbacks hit the stage. When a band cites Patsy Cline and Tom Waits as influences, you know you're in for something different.
SUNDAY
CELEBRATE AMERICA
The Charlotte Civic Orchestra performs with soprano Virginia Gutierrez, the Americana Singers, and the Miller Dance Studio for a star-spangled event. Look out for "God Bless America," "My Fair Lady," and all of the classic tunes synonymous with celebrating the country.
JUSTIN HAYWARD
Known for his decades-long tenure as a songwriter in The Moody Blues, Hayward is a living rock legend. He's joined by finger-style guitarist Mike Dawes, a fellow Brit revered for his virtuosity.