This Weekend in Charlotte: Beowulf, VTG CLT, QC Summerfest, and National Dance Day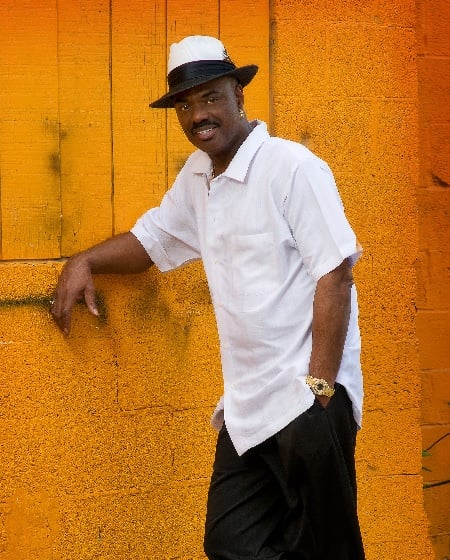 FRIDAY
VTG CLT
Saturday is the main day for this artist-driven market, with vintage and handmade goods. But Friday brings the VIP Market. For $25, you get early access (and a bunch of other perks). More than 80 vendors fill the North Tryon warehouse. You can read more about it on the Charlotte at Home blog by clicking the link above. VIP tickets available here.
BEOWULF
Citizens of the Universe stages this fantasy epic at the Duke Energy Theatre. All of the monsters, heroes, and poetry of the classic tale is conveyed in this production. Warning: The show continues both violent imagery and adult language.
MCCOLL CENTER FOR ART + INNOVATION
This center, located in an old church uptown, focuses on art and artists within the Charlotte community. Prison Zoo (through Aug. 14) is an exhibit that highlights former artist-in-residence Alix Lambert's newest project, a claymation short film that features animal cellmates. The piece provides a new angle on real-life issues within the penal system. The film is a collaboration among Lambert, Tim Grant, Nick Vitelli, and Moriah Geer-Hardwick.
PROMENADE ON PROVIDENCE
This series, on Fridays and Saturdays, rotates between music and kids' movies. Out on the lawn, check outs acts like Stella Rising and Borderlyne. Films include Maleficent and Planes: Fire & Rescue.
STONECREST SUMMER CONCERT SERIES
This Friday/Saturday program has two stages for the Saturday portion: the Fountain Stage and the Plaza Stage. Both Brubakers and Greg Lilley Band tackle multiple dates throughout the series.
SATURDAY
RASCAL FLATTS
Much has happened since the band came out with its cover of "Bless the Broken Road," originally recorded by Marcus Hummon. The group is joined by youngin' and American Idol alum Scotty McCreery.
BLUE DOGS
The South Carolina Americana act makes the trip north for this spot. Raleigh-based Old Habits is also on the bill. Americana acts are coming from all directions these days.
QC SUMMERFEST, UPTOWN
Jazz stars like saxophonist Najee and keyboardist Keiko Matsui bring summer sounds to Belk Theater. Guitarist Nick Colionne hosts the event.
NATIONAL DANCE DAY
So You Think You Can Dance executive producer Nigel Lythgoe created this national event, which encourages children and adults to dance. The aim is two-prong: promoting dance to benefit both health and self-esteem. Join others in Wells Fargo Plaza to celebrate.
SIX STRING SATURDAYS
This Discovery Place series, occurring every Saturday, promise music from "jazz, pop, rock, sitar, Celtic, country, bluegrass, and folk." Charlotte's School of Rock kids play three of the dates. You don't have to pay to get into the museum for this series. Free, 2 p.m. Discovery Place, 301 N Tryon St.
SUNDAY
BAND OF HEATHENS
The Austin act, mixing American, folk rock, and jam music, has spent the last decade crafting a collection of tunes and its live show. Through relentless touring, they've become a fixture in faraway places. Take Charlotte, for instance, where they've played multiple shows in recent years.
ROCK OF AGES
Relive the 1980s with this Actor's Theatre of Charlotte production. Tunes from Journey, Twisted Sister, and more are woven into the narrative.