This Weekend in Charlotte: Chris Botti, Symphony's Summer Pops, & Festivals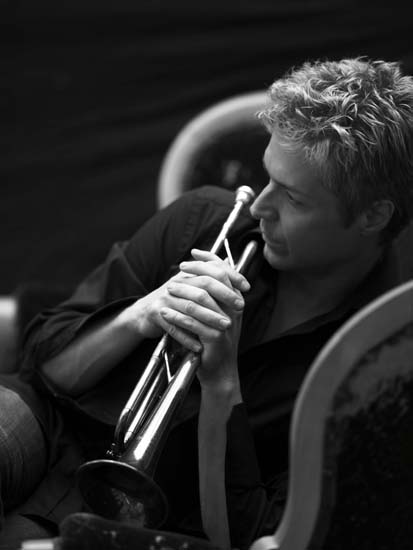 FRIDAY
TASTE OF CHARLOTTE
It would be enough to just offer more than 100 samples from Charlotte restaurants, but this 3-day fest takes it a bit further. Tours, two stages of entertainment, street performers, and more occupy the five blocks it covers. The festival is free, but samples are acquired through purchasing coins.
SEVEN GUITARS
Blues-player Floyd Barton just got out of prison, only to find out he's become a star. Seven Guitars follows his journey back to Chicago and a confrontation with the past.
JAZZ AT THE BECHTLER
In the jazz world, the name Joe Henderson is synonymous with the hard-bop, post-bop, and avant-garde strains of the genre. The Ziad Jazz Quartet takes on tunes from the tenor saxophonist's career in this show.
GEORGE CLINTON & PARLIAMENT FUNKADELIC
The Kannapolis-born king of funk is still going strong, touring across the world this year. He was inducted into the North Carolina Music Hall of Fame in 2009.
SATURDAY
AN EVENING WITH CHRIS BOTTI
The Grammy-winning trumpeter/composer has dominated the Billboard charts with a lively mix of jazz and pop. The Belk Theater provides a classic backdrop for an evening with the musician.
BARRY MANILOW
At 71, Manilow is showing no signs of halting a career that's spanned six decades. Expect the hits that have defined his career, from "Mandy" to "Can't Smile With You."
1065 THE END'S BIG FAT BIRTHDAY BASH
The End marks 20 years with this star-fueled show. Acts include Cake, New Politics, and Charlotte's own Flagship, an indie rock outfit armed with anthemic tunes.
BOBBY LEE
This Celebrity Show features Bobby Lee, a MADTV alum known for his unhinged stage show. Lee's nervous energy keeps his appearances fresh.
PRISON ZOO
Prison Zoo (through Aug. 14) is an exhibit that highlights former artist-in-residence Alix Lambert's newest project, a claymation short film that features animal cellmates. The piece provides a new angle on real-life issues within the penal system. The film is a collaboration between Lambert, Tim Grant, Nick Vitelli, and Moria Geer-Hardwick.
2ND ANNUAL SOUTHEAST ASIAN STREET FOOD FESTIVAL
This street food fest returns with a pho eating contest, raffles, and of course, food for attendees. A fashion show and youth talent show are also part of the line-up. Funds raised benefit the Southeast Asian Coalition's youth program.
SUMMER METAL FESTIVAL
Auxilia, Unicron, My Dearest Destroyer and other metal-sounding names play metal-sounding music at the Chop Shop. In total, Girly Girl Productions has put together a show with nine metal acts, from Charlotte and beyond.
SUNDAY
GUITAR: THE INSTRUMENT THAT ROCKED THE WORLD
Guitar: The Instrument That Rocked The World (through Sept. 7) boasts the world's largest playable guitar, games, and a station for designing your own guitar.
CHARLOTTE SYMPHONY: SUMMER POPS
The symphony's Sunday concert series returns this Sunday, with the energetic Albert-George Schram returning to conduct. Events throughout the summer include Tchaikovsky Spectacular, A Night at the Movies, and the culminating concert, Celebrate America.
LIBERTY WALK
Fifteen sites uptown are represented in the Liberty Walk, an interactive tour of bronze markers telling the early history of Charlotte and Mecklenburg County. Pick up a brochure at the Visitor's Information Center at 330 S. Tryon St., or just start in front of the Wells Fargo Plaza at 301 S. Tryon St., and follow the markers in the pavement for a trip through the historical adventure of the city's Revolutionary War days. A "Charlotte Liberty Walk" app is available at handheldhistory.com to help you along.