This Weekend in Charlotte (Dec. 13-15): Christmas shows, Spyro Gyra, and a Space Odyssey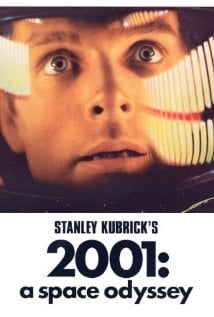 It's continuing to look a lot like Christmas on Charlotte stages. Check out the weekend's offerings, holiday-heavy but still diverse.
Friday
BLACK NATIVITY
This take on the Biblical nativity story was first concocted by Langston Hughes in the early 1960s. Fifty-two years after it was first performed off-broadway, Black Nativity comes to life with area teenagers playing the roles. $10-$20, 11 a.m. Friday; 3 p.m. and 7 p.m. Saturday and Sunday. Booth Playhouse, 130 N. Tryon St. 704-372-1000. carolinatix.org.
JESSICA HERNANDEZ & THE DELTAS
Tom Waits and Gogol Bordello are cited among the gothic pop act's influences. Their 2013 live EP, Live At the Magic Bag, provides a glimpse at what attendees can expect from the group's live incarnation. $7, 8 p.m. Evening Muse, 3227 N. Davidson St. 704-376-3737, ticketfly.com.
A SOULFUL NOEL
The On Q ensemble combines dance, music, and spoken word to tell the story of Christmas. In three acts, the performance puts a new spin on classic holiday songs and narratives. $15, 8 p.m. McGlohon Theater, 345 N. College St. 704-372-1000, carolinatix.org.
Saturday
SINGING CHRISTMAS TREE
The 59th annual production from Carolina Voices, featuring the MainStage Choir, continues a Queen City tradition. Guests include Eddie Mabry Dancers, John Fulton, Caroline Calouche and Grey Seal Puppets. $21-$34, 7:30 p.m. Saturday and 3 p.m. Sunday. Ovens Auditorium, 2700 E. Independence Blvd. 800-745-3000, ticketmaster.com.
THE SPIRIT OF CHRISTMAS
With four styles of choral music, the 22 members of the Charlotte Chorale provide a balanced take on the yuletide genre. From "Ave Maria" and Vivaldi's "Gloria" to "A Charlie Brown Christmas" and "Silver Bells," attendees get a full Christmas experience. $10-20, 7:30 p.m. McGlohon Theater, 345 N. College St. 704-372-1000, carolinatix.org.
AN EVENING WITH SPYRO GYRA AND THE YELLOWJACKETS
The jazz fusion groups both came out of the 1970s and have since possessed a presence in the scene. Both acts have released dozens of records, offering selection from the catalog with this show. $42-$65, 8 p.m. Knight Theater, 430 S. Tryon St. 704-372-1000, carolinatix.org.
Sunday
2001: A SPACE ODYSSEY
The Bechtler's Films of 1968: Style, Revolution and the Future series continues with the film 2001: A Space Odyssey, a staple of both the 1960s and the sci-fi genre. $4 for non-members and free for members; 7 p.m. Bechtler Museum of Modern Art, 420 S. Tryon St. 704-353-9200, bechtler.org.
NEW MYTHOLOGY: WILLIAM VILLALONGO
New Mythology: William Villalongo tackles the artist's work, which reflects on our past and looks toward progression in the future. $5-$8. Tue-Sat, 10 a.m.-5 p.m.; Sun, 1-5 p.m. 551 S. Tryon St. 704-547-3700, ganttcenter.org.