This Weekend in Charlotte: Discovery Place, KISS, and MattyB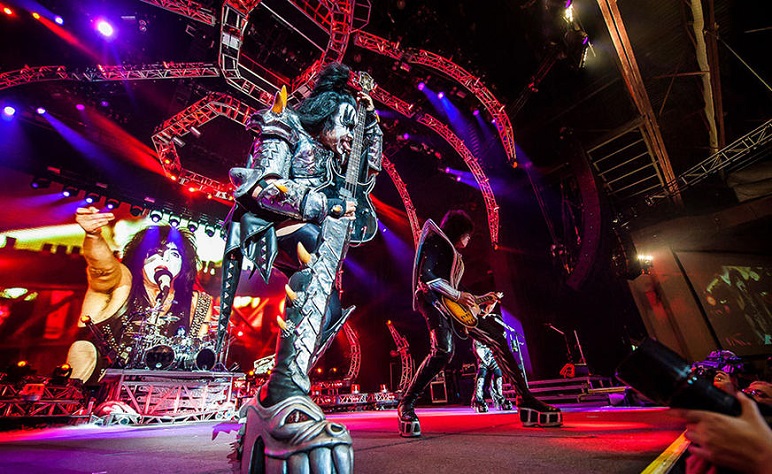 FRIDAY
SCIENCE ON THE ROCKS
Discovery Place is typically thought of as a place for kids, but the venue also targets the adult crowd. One example is this event, which features Catapult Beer Pong, wine slushies made with liquid nitrogen, and access to the regular, everyday features at the museum.
UNDER THE SEA HOOTENANNY
Junior Astronomers, Hectorina, and Modern Primitives perform at this sea-themed show. Come dressed as an aquatic creature, and you're in for free.
THE GERSHWINS' PORGY AND BESS
This revival won a Tony Award in 2012. The musical romance has a backdrop in Charleston's Catfish Row, and while the production has been updated, the original, heart-tugging narrative is maintained.
MARIO BOTTA: ARCHITECTURE AND MEMORY
Mario Botta: Architecture and Memory which displays work from a prominent postmodern architect. See how Botta conceptualizes his structures, including the Bechtler itself.
WOMEN OF VISION
This exhibit features the work of 11 female photographers who capture scenes from around the planet. Subject-matters ranges from rainforests animals in their natural habitats to a project that centers on child brides.
SATURDAY
BARNSTOCK BYOB MUSIC FESTIVAL
This Huntersville event is held on a private farm, inviting folks to bring some beers and enjoy live music from Pimps of Joytime, Styles & Complete, and several more. Headbands of Hope, Cannon School, and the Davidson Fire Department are just a couple entities benefiting from the event.
KISS & DEF LEPPARD
While Bad Company and Lynyrd Skynyrd represent the '70s, Kiss and Def Leppard offer Charlotte a heavy dose of the decade that followed. This tour marks the first time that the pair have co-headlined.
KING BUZZO (OF THE MELVINS)
Buzz Osborne, known for his heavy guitar stylings and crazy hair, is a larger-than-life figure in the metal world. He's old one of two remaining members of Melvins, the legendary act that began in Washington clubs in 1983.
SUNDAY
MATTYB LIVE IN CHARLOTTE
At 11 years old, MattyB represents a new generation of pop rap. The Atlanta native has been at it since he was 7, garnering millions of YouTube videos before most of us went to our first school dances.
BONE THUGS-N-HARMONY
Bone Thugs have been a staple of hip-hop since the early-'90s. Their greatest hit may be the slowed-down "Crossroads," but it's their rapid deliver for which they're celebrated in the genre.