This Weekend in Charlotte: Doo Wop, The Marshall Tucker Band, and Harvey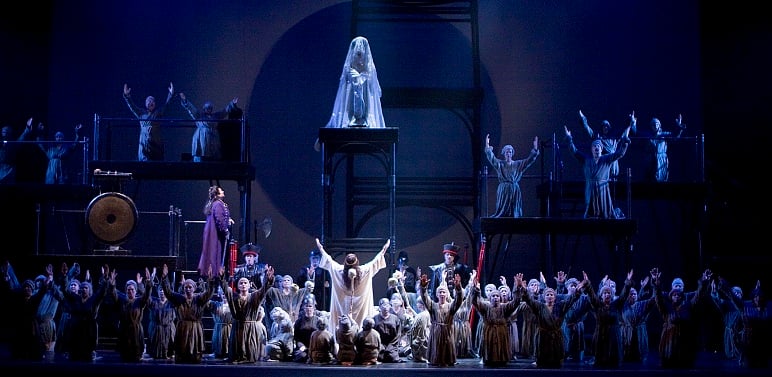 FRIDAY
ARI SHAFFIR
Shaffir is yet another comic to join the podcast movement. His show, Ari Shaffir's Skeptic Tank, provides another outlet for his signature storytelling. Hear some of those tales in person.
WTVI WELCOMES THE ULTIMATE DOO WOP SHOW
The stars of the 50 Years of Doo-Wop programs on PBS take the shows on the road again. Doo-wop figures like Jimmy Clanton and Billy Burkette offer the hits they popularized.
MODERNISM+FILM: ABERRANT ARCHITECTURE: DILLER + SCOFIDIO AT THE WHITNEY MUSEUM
This program ties in the 2003 film about Elizabeth Diller and Ricardo Scofidio to museum's current offerings. The couple were the first architects to get a MacArthur "Genius Grant."
SATURDAY
THE MARSHALL TUCKER BAND
The guys of The Marshall Tucker Band are cited as the forefathers of Southern rock. With dozens of albums under the band's belt, expect tunes written between 1973 and the 2010s.
BLUE DOGS
The South Carolina group Blue Dogs began its recording career with 1991's Music for Dog People. Singer-songwriter Radney Foster opens for the Americana band.
HARVEY
Elwood P. Dowd is the only person who can see Harvey, the 6-foot rabbit who follows him around. This sends Elwood on a one-way-trip to a mental hospital, but the story doesn't end there.
TURANDOT
Giacomo Puccini's Turandot is an opera set in China, concerning a ruthless princess who finds an unlikely suitor. Opera Carolina is the Charlotte group behind this take.
SUNDAY
LILLY'S PURPLE PLASTIC PURSE
The Kevin Henkes story comes to life with this production, staged by Children's Theatre of Charlotte. The story follows the mouse Lilly, who values–you guessed it–her new purple plastic purse.