This Weekend in Charlotte: Friday Live! At the Factory, Seven Guitars, & Brad Paisley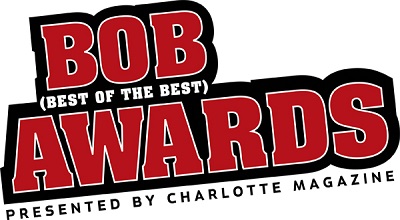 FRIDAY
BOB AWARDS
Celebrate the 2015 Best of the Best Awards with the recipients themselves. The theme is '90s, and music and performances reflect that era. Duckworth's Grill & Taphouse, Fahrenheit Charlotte, Leroy Fox, Libretto's Pizzeria, and more provide food samples for party-goers.
SHOOT OUT
Twenty Charlotte photographers set up at the Light Factory for two days, providing head shots, family portraits, and even professional dog shots for $150. Proceeds go toward the Light Factory, a Plaza Midwood cultural center that promotes photography through classes and gallery exhibitions.
* FRIDAY LIVE! AT THE FACTORY
(through June 26) This NC Music Factory series offers some of the biggest names of Charlotte's weekly programs, with Shovels & Rope and Surfer Blood among the names in Fountain Plaza's roster. Keep a watch, though; this is also one of the shorter series available. This week's roster includes Misterwives.
SATURDAY
SEVEN GUITARS
Blues-player Floyd Barton just got out of prison, only to find out he's become a star. Seven Guitars follows his journey back to Chicago and a confrontation with the past.
BOHEMIAN GROVE
XOXO takes you into the woods with this experimental theatre piece. Read much more by clicking the link above. Here's a sample of our review: "Bohemian Grove's real location is another dimension, one where the surrealism of David Lynch converges with Looney Tunes. Your vessel to its backwoods backdrop is a white, 15-passenger van, snaking through neighboring towns before arriving at the scenic farm. Things get plenty weird before that, though."
* SIX STRING SATURDAYS
(through Sept. 5) This Discovery Place series, occurring every Saturday, promise music from "jazz, pop, rock, sitar, Celtic, country, bluegrass, and folk." Charlotte's School of Rock kids play three of the dates. You don't have to pay to get into the museum for this series.
* STONECREST SUMMER CONCERT SERIES
(through Sept. 26) This Friday/Saturday program has two stages for the Saturday portion: the Fountain Stage and the Plaza Stage. Both Brubakers and Greg Lilley Band tackle multiple dates throughout the series.
SUNDAY
BRAD PAISLEY
May's pop country representative for the Charlotte crowd is Paisley, the West Virginia-born star who broke in 1999. His energetic live show is the kind you'd want to see outside at the PNC Music Pavilion.
JESUS CHRIST SUPERSTAR
Theatre Charlotte takes on the first of Broadway's rock operas. For the latter half of May, the tunes of Andrew Lloyd Webber and Tim Rice will ring out of the Queens Rd. building, where the company has held productions for more than seven decades.
DISCOVERY PLACE
Guitar: The Instrument That Rocked The World (through Sept. 7) boasts the world's largest playable guitar, games, and a station for designing your own guitar.