This Weekend in Charlotte: Girls on Trapeze, Lady Antebellum, Soulmatic Carolina Music Festival, & Incubus/Deftones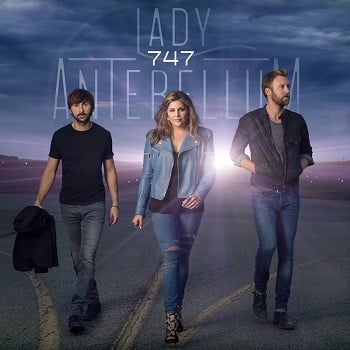 FRIDAY
LADY ANTEBELLUM WITH HUNTER HAYES & SAM HUNT
It's a stacked country-pop line-up, and PNC Music Pavilion's outdoors setting provides a suitable, sunny setting. Unless it rains. Don't blame me if it rains, OK?
GIRLS ON TRAPEZE
This troupe has concocted Herself Rising, with circus performers musing on femininity and sharing parts of their lives with the audience. The show is presented by Caroline Calouche & Co.
LACA PROJECTS
This museum works to expose the city to Latin American art and culture. Latin American Masters: The Quest of Printmaking (through Aug. 21) showcases work from artists who hail from six different countries. More than 60 pieces display varying styles, methods, and expressions through the form.
BLAKENEY CONCERT SERIES
Taking place between Encore and Brixx, hit the fountain stage for bands each Friday and Saturday. Heroes At Last, Loafers, Natty Boh, and DJ Chuck are among the acts who add some music to the Blakeney experience each week.
SATURDAY
BLESS THESE SOUNDS UNDER THE CITY
The Charlotte electric folk duo says this show will be the last for a while, as they take a break to record and write new material. They're joined by fellow Charlotte act Sam the Lion and Atlanta's Jesse Tyler.
SOULMATIC CAROLINA MUSIC FESTIVAL
The Metrolina Expo hosts soul fixture Maze, featuring long-time collaborator Frankie Beverly. The event is hosted by V101's Fly Ty and Old School 105.3's Eddie Owens.
CHARLOTTE MUSEUM OF HISTORY
The eight-acre property is also home to the Hezekiah Alexander Homesite, which includes the oldest house in Mecklenburg County. The combination of exhibits, re-creations, and an authentic 1774 building is unique among area museums for both its format and scope. Guided tours available.
SIX STRING SATURDAYS
(through Sept. 5) This Discovery Place series, occurring every Saturday, promise music from "jazz, pop, rock, sitar, Celtic, country, bluegrass, and folk." Charlotte's School of Rock kids play three of the dates. You don't have to pay to get into the museum for this series.
ROCK OF AGES
Relive the 1980s with this Actor's Theatre of Charlotte production. Tunes from Journey, Twisted Sister, and more are woven into the narrative.
SUNDAY
INCUBUS/DEFTONES 2015 TOUR
These California-born groups emerged in the 1990s, both putting an alternative spin on metal before arriving at a broader rock sound. And both are slated to offer new music this year.
MINT MUSEUM UPTOWN
The contemporary offshoot of its sister location on Randolph Road, the Mint Museum Uptown brings exhibits from around the world, delving into fine art and fashion. Body Embellishments (through Sept. 6) focuses on the worlds of tattoos, jewelry, fashion, and nail art. More than 100 objects are featured.