This Weekend in Charlotte (Jan. 24-26): Sights & Sounds of America, Catie Curtis, and an Exiting Levine Exhibit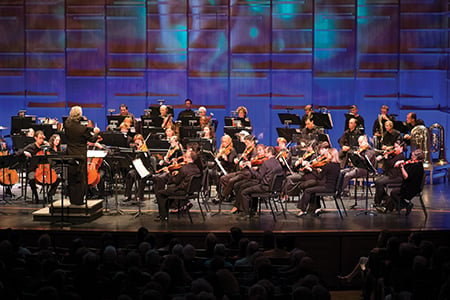 Feeling patriotic? Start off the weekend with an audio and visual tour of the U.S., as more than 100 Ansel Adams photos and the Charlotte Symphony provide the backdrop. Dave and Chris Brubeck's "Ansel Adams in America" will be performed, as well as works by Aaron Copland and Duke Ellington.
If you'd rather take in a comedy, head over to Theatre Charlotte for the opening of The Miss Firecracker Contest, which continues our American theme with a fictional pageant that takes place during Fourth of July festivities. Protagonist Carnelle Scott prepares her tap-dancing routine for the competition, but family gets in the way. The play runs until Feb. 9.
For your live music fix, check out singer-songwriter Catie Curtis at the Evening Muse Saturday. The folk rocker first broke through in 1996, with the release of the LP A Crash Course in Roses, and has had a consistent output since.
Also on Saturday, Don't Tell Me I Can't Fly starts its tenure at the Wells Fargo Playhouse. Artist Della Wells was the inspiration for this play that tells the story of an African-American family in the 1960s, with an emphasis on the power of imagination and realizing aspirations. The show's 3 p.m. start provides a clear slate for the rest of your evening.
Sunday marks the final day of Levine Museum of the New South's Focus on Justice: Carolina Photographers and the Civil Rights Movement. Curated by photographer Byron Baldwin, the exhibit touts images created by area photojournalists of the 1960s. If you haven't seen it yet, be sure to drop by the Levine during its Sunday hours (12 p.m. to 5 p.m.).