This Weekend in Charlotte (Jan. 3-5): Jazz at the Bechtler, The Complete History of America, and Maddie Shuler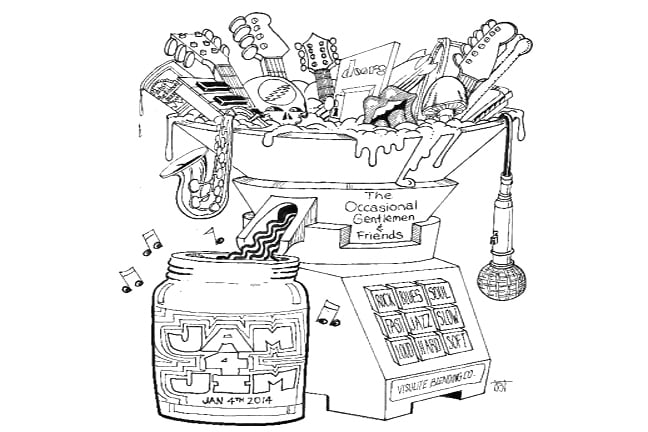 The holidays are over, and some of us can get those post-season blues as it's time to return to work. Jazz at the Bechtler has the soundtrack for those feelings, with the Ziad Jazz Quartet offering renditions of Horace Silver, Oliver Nelson and Lee Morgan tunes on Friday evening. It's an appropriate holiday (or post-holiday) companion.
Unless, of course, you're looking for a laugh, specifically in the form of music theater. In that case, you should head over to the Belk Theater to enjoy The Book of Mormon before it leaves us to continues its U.S. tour. Between Friday and Sunday, there are five performances left of this incredible production. If you've already caught the Tony Award-winning tale of Elder Price and Elder Cunningham, you can check out the latest production at UpStage in NoDa. The Complete History of America (Abridged), from Stephen Seay Productions, tackles our country's history from its inception to current affairs. Six actors are the vessel for this comedic story of the nation, and the performances start at 7 p.m. for three nights (Friday through Sunday).
The weekend leaves plenty of room for live music, too. Maddie Shuler, the Charlotte-born singer-songwriter, comes to the Evening Muse on Friday. She's currently a student at Berklee College of Music in Boston, but you can check her out before she heads back. Shuler is joined by fellow Charlotte native and Berklee peer Sean Trainor.
The Visulite Theatre provides two very different experiences this weekend, from a Beatles cover show to a jam benefit. The former features Abbey Road Live, a group that tackles both their namesake record and tunes across the Fab Four's tenure. Jam for Jim, featuring Occasional Gentlemen & Friends, benefits the family of Jim Reid and will see musicians jamming with a variety of bands and genres represented.
Also, this weekend: John Heffron, a comedian known primarily for winning the second season of Last Comic Standing, performs at the Comedy Zone from Thursday through Saturday. Friday and Saturday feature two sets from the Michigan native.