This Weekend in Charlotte: Jazz at the Bechtler, Dave Attell, Sweeney Todd: School Edition, & James Taylor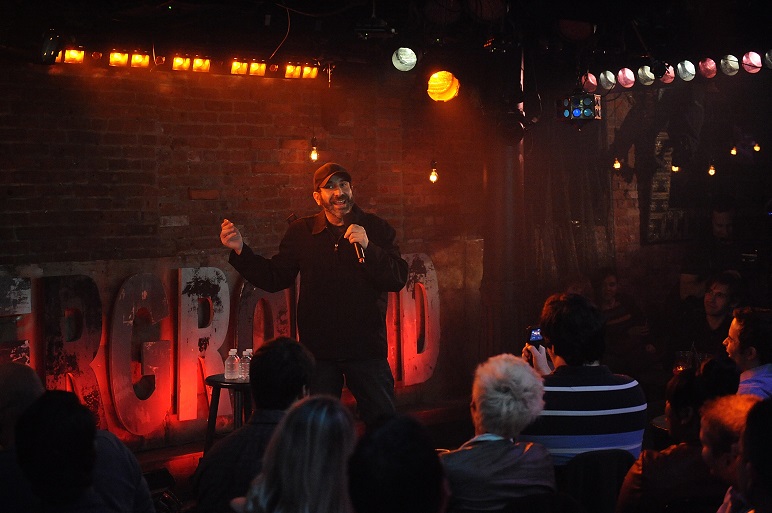 FRIDAY
JAZZ AT THE BECHTLER: TRIBUTE TO FREDDIE HUBBARD
This show pays tribute to Freddie Hubbard, the celebrated bebop trumpeter who made more than 50 solo recordings. The bebop legend died in 2008, but through tributes like these performances, his work lives on. Jazz at the Bechtler offers two shows per night, 6 p.m. and 8:15 p.m.
ONE IMAGE, TWO VIEWS
In this Ciel Gallery exhibit, pairs of artists are called to create work influenced by a single image. The results span mediums, and displays at the gallery show the new work alongside the original inspiration. This event is the opening reception for the exhibit.
FREE FILM FRIDAY
This monthly series, located at the Light Factory's new location on Central Avenue, offers curated films for free. This week's theme offers two selections by female animators. The venue also invites attendees to check out progress on their new gallery.
THINGS YOU SHOULDN'T SAY PAST MIDNIGHT
Queen City Theatre is the company behind this production. Directed by Mike Harris, the relational comedy revolves around pillow talk and its consequences. The situations take place within multiple couples and narratives. Duke Energy Theatre hosts.
DAVE ATTELL
Attell has hosted programs like Insomniac and The Gong Show, but his career as a comic's comic has granted him legendary status in the form. His latest hour is called "Road Work," but Attell doesn't stick to the same act you may have seen on television.
HOW TO BE A LESBIAN IN TEN DAYS OR LESS
Upstage serves as the venue for this tale of a motivation speaker and "expert lesbian," as the play calls it. The tale was written and originally performed by Leigh Hendrix, and it's presented by Stephen Seay Productions.
SWEENEY TODD: SCHOOL EDITION
Though this Children's Theatre of Charlotte production has been adapted to be school-appropriate, it maintains the darkness and black humor of the original play. This is the same Sweeney, a barber who comes back to London for vengeance against an evil judge that imprisoned him.
SATURDAY
TRIPLE C FOLK FESTIVAL
Live bands, food trucks, raffles, and of course, beer come together for this event at the local brewery. The line-up is mostly North Carolina-based, but acts like Bombadil are known across the nation. Proceeds from the event go to DrumsForCures, which you may remember from the summer's DrumStrong event.
THE TURNSTILES CD RELEASE PARTY
For over a decade, this Charlotte rock act have offered a mix of original and covers with a country twist. They celebrate the release of their newest LP with this show.
SCI-FI MOVIE SERIES: ALIENS
Sometimes called a "xenomorph," the creature from films like Alien and Aliens is proudly displayed in Discovery Place's Alien Worlds & Androids exhibit. See his film incarnation with this offering from the museum.
SUNDAY
JAMES TAYLOR
The folk legend once again has Carolina on his mind with this PNC Music Pavilion show. The five-time Grammy-winner not only makes time to still tour, but also has taken on a few acting roles, appearing in films like Funny People and the television show Mr. Sunshine.