This Weekend in Charlotte: Jim Gaffigan, Sublime with Rome, J. Cole, and More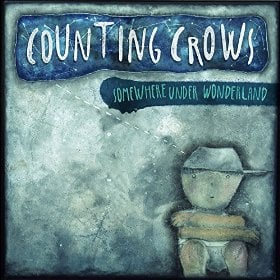 MONDAY
COUNTING CROWS
Speaking of the 1990s and California rockers, head over to the NC Music Factory to revisit your old friend "Mr. Jones" and me. (No, really. I'll probably be there.) Last year saw the release of their newest, Somewhere Under Wonderland.
TUESDAY
JIM GAFFIGAN
This year, Gaffigan joins the elite class of comedians with shows that feature their name in the titles, in the upcoming TV Land program The Jim Gaffigan Show. His Contagious Tour sees Gaffigan returning to his original form: an oddball road comic.
BONUS PICKS: HOWIE DAY
The pop rock crooner will bring his soft-edge stylings to the Evening Muse, where acoustics shine in the intimate room. Hear his signature tenor in person, with Casey Buckley opening.
SUBLIME WITH ROME
Summertime means "Sublime time" for many 30-somethings who grew up with Bradley Nowell's ska-punk hits. Decades after the singer's passing, the band tours with Rome Ramirez as its frontman, a 20-something with a voice that doesn't emulate Nowell, but gives new life to those classic tunes.
WEDNESDAY
THE BOOK OF LIZ
Donna Scott Productions stages this Amy and David Sedaris play at Charlotte Art League. Read more about this production here.
J. COLE: FOREST HILLS DRIVE TOUR
The Fayetteville native is now a hip-hop favorite, and last year's 2014 Forest Hills Drive was partially released by his own indie label, Dreamville. The title of that record stems from his childhood home in North Carolina.
THURSDAY
REED GOLD MINE
The country's first documented gold find was at Reed Gold Mine. Before California's famous rush, North Carolina was a hub for the gold industry. Admission and tours of the mine are free. Gold panning is available for $3 between April and October.
BRANDON FLOWERS
He broke out with his own solo efforts a few years back, but Flowers still fronts The Killers, the indie rock fixture that headline festivals. The show sees a solo Flowers, armed with songs from 2015's The Desired Effect.