This Weekend in Charlotte: Margaret Cho, Sensoria Festival, Nick Howard, & Opera Carolina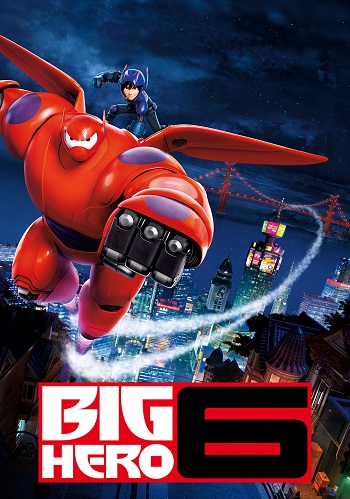 FRIDAY
MARGARET CHO
For 20 years, Cho has tackled sexuality and political themes through her stand-up. Her recent role turn on Drop Dead Diva is an example of the crossover success she's had in TV and film.
BIG SCREEN BIG SCIENCE FEATURING BIG HERO 6
This animated Disney film is paired with activities, with stations for making a marshmallow Baymax, how-to drawing, and an Oculus Rift. The film's official synopsis: When a criminal plot threatens the hi-tech metropolis of San Fransokyo, brilliant young robotics whiz Hiro Hamada leaps into action with his tech-savvy friends, and his robot companion Baymax in Disney Animation's adaptation of the popular Marvel Comics series.
SENSORIA FESTIVAL
Central Piedmont Community College's flagship, multimedia festival has been running for two decades. What started as a literary affair has turned into a literature/visual art/performing art/culinary/film/music festival. That's a lot of slashes. Check back with the Revue blog for more on the festival.
SATURDAY
NICK HOWARD
The English singer-songwriter has made a name for himself through extensive touring and as a contestant on The Voice of Germany. Hey, David Hasselhoff isn't the only singer popular whose name rings out in the streets of Berlin.
TOSCO MUSIC PARTY
It's that time again. John Tosco's parties have become a Queen City staple, and the gathering of 15 acts at the Knight Theater continues to provide intimacy with a grand backdrop.
LUCIA DI LAMMERMOOR
Lucia di Lammermoor recalls the romance and political conflicts of Shakespeare. Soprano Kathryn Lewek finally plays her dream role of Lucia, right here in Charlotte. READ AN INTERVIEW WITH LEWEK IN OUR MARCH ISSUE'S SPRING ARTS PREVIEW.
SUNDAY
DR. SUESS' THE CAT IN THE HAT
The famous Suess story gets the stage treatment. From the hat down to the rhyme, this isn't a translation that takes too many liberties from the source material. Those frightened by large cats with large hats may want to skip this one.
VENTURING OUT OF THE HEART OF DARKNESS
Venturing Out of the Heart of Darkness (through June 19) invites artists from around the world to contribute works on colonialism's effect on African-American culture. Featured artists include Leonardo Benzant, Sean M. Johnson, JC Lenochan, Zoe Charlton, Andrea Chung, Willie Cole, and more.
CEDARS IN THE PINES: THE LEBANESE IN NORTH CAROLINA, 130 YEARS OF HISTORY
This is a first for North Carolina art exhibitions. The display, opening March 7, chronicles the story of Lebanese immigrants who moved to the state in the 1880s. Khayrallah Center for Lebanese Diaspora Studies at N.C. State University is responsible for the exhibit, which includes home movies, audio, vintage photographs, and personal stories.