This Weekend in Charlotte: McColl Center, Pippin, & Memorial Day Celebration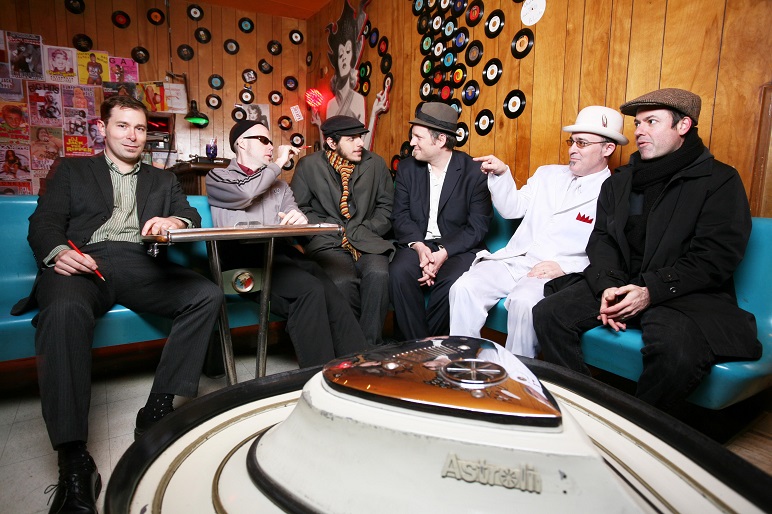 Note: The Revue newsletter incorrectly stated the price for Uncanny Animations at the McColl Center. The price is $5.
FRIDAY
JESUS CHRIST SUPERSTAR
Theatre Charlotte takes on the first of Broadway's rock operas. For the latter half of May, the tunes of Andrew Lloyd Webber and Tim Rice will ring out of the Queens Rd. building, where the company has held productions for more than seven decades.
THE SLACKERS
A ska-reggae staple, The Slackers have been in the club and festival circuits for decades. The band was born out of New York City's rocksteady scene in the early 1990s. They're joined by The Duppies, a burgeoning act in the same vein.
MCCOLL CENTER FOR ART + INNOVATION
This center, located in an old church uptown, focuses on art and artists within the Charlotte community. Artists-in-residence include sculptor Austin Ballard and ceramics artist Betsy Birkner. New Frequencies is a new series that combines jazz and film at the center. Uncanny Animations (May 22) screens the short films of Janie Geiserm who combines cut-outs, archival works, and even children's toys for her productions.
SATURDAY
PIPPIN
The 2014-2015 Broadway Lights Series continues with Pippin, a musical that has dominated for four decades. The narrative follows a prince who questions his place in the world.
BOHEMIAN GROVE
XOXO takes you into the woods with this experimental theatre piece. Read much more by clicking the link above. Here's a sample of our review: "Bohemian Grove's real location is another dimension, one where the surrealism of David Lynch converges with Looney Tunes. Your vessel to its backwoods backdrop is a white, 15-passenger van, snaking through neighboring towns before arriving at the scenic farm. Things get plenty weird before that, though."
MINT MUSEUM UPTOWN
The contemporary offshoot of its sister location on Randolph Road, the Mint Museum Uptown brings exhibits from around the world, delving into fine art and fashion. Halston and Warhol: Silver and Suede (through June 14) unites the work of fashion designer Roy Halston Frowick and pop artist Andy Warhol for the first time.
SUNDAY
MEMORIAL DAY CELEBRATION
Another free event at the center, this time with music from Big Daddy Love and The Infamous Stringdusters. Don't forget about the trail race, cornhole tournament, and to top things off, a fireworks display.
NASCAR HALL OF FAME
Off the track, this NASCAR site takes visitors behind the scenes. Stand by the vehicles and artifacts that represent the sport's history.