This Weekend in Charlotte: NoDa Summer Musicfest, Cougar: The Musical, & Junior Astronomers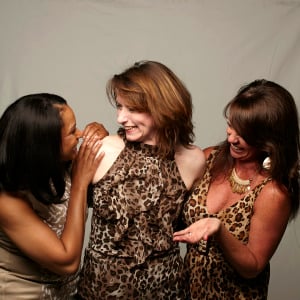 FRIDAY
CHARLOTTE NEW MUSIC FESTIVAL
Workshops, performances, and cross-medium collaborations make up this 3-week celebration of contemporary classical music. Concerts take place in venues across the city, including Snug Harbor, New Gallery of Modern Art, and Queen's University's Suzanne Little Recital Hall. See which events take place this weekend here.
THE 2015 NODA SUMMER MUSICFEST
Live music infiltrates the Chop Shop again, this time taking up four stages with genres like indie rock and hip-hop. American Mannequins, Falling Through April, Grown Up Avenger Stuff, and others provide the tunes. Passes for the entire weekend are available.
COUGAR: THE MUSICAL
Three women, dubbing themselves "cougars," enjoy nights of fun and romance around town. The musical was developed by playwright Donna Moore.
KIDZ BOP: MAKE SOME NOISE TOUR
Regardless of the redundancy of their name, the Kidz Bop Kids are the voices and instrumentalists behind the popular brand, which releases child-friendly versions of pop hits. They bring Charlotte the live incarnation with this Fillmore show.
SATURDAY
JUNIOR ASTRONOMERS
The Charlotte fixtures are joined by Columbia acts Dear Blanca and ET Anderson, with Patois Counselors rounding out a night of Carolina indie rock. It's a no-brainer for those inclined to solid, locally sourced tunes.
LANA DEL RAY
The dream-pop singer brings her Endless Summer Tour to the PNC Music Pavilion. She's currently prepping her fourth full-length, Honeymoon.
SIX STRING SATURDAYS
This Discovery Place series, occurring every Saturday, promise music from "jazz, pop, rock, sitar, Celtic, country, bluegrass, and folk." Charlotte's School of Rock kids play three of the dates. You don't have to pay to get into the museum for this series.
RIVER JAM
On Thursday and Saturday, River Jam adds bands to the outdoorsman vibe of the U.S. National Whitewater Center. Check out the center's wide selection of food and beer to go along with the tunes, from bands like Mingo Fishtrap and Jamie McLean Band.
SUPERHEAVEN
Superheaven, Rozwell Kid, and Diamond Youth are often compared to '90s sounds, whether it's odd labels like "post-grunge" or for Rozwell Kid, the subtle "Weezery" label. The bands themselves seem more concerned with just creating rock records, and they bring their current North American tour to Charlotte. Also on the bill: Sunnyvale and Aggrocrag, making this a stacked line-up.
SUNDAY
CHARLOTTE SYMPHONY: SUMMER POPS
The symphony's Sunday concert series returns, with the energetic Albert-George Schram returning to conduct each week. Events include Tchaikovsky Spectacular (this week's theme), A Night at the Movies, and the culminating concert, Celebrate America.
NASCAR HALL OF FAME
Off the track, this NASCAR site takes visitors behind the scenes. Stand by the vehicles and artifacts that represent the sport's history.