This Weekend in Charlotte (Nov. 1-3)
What's happening in the Queen City?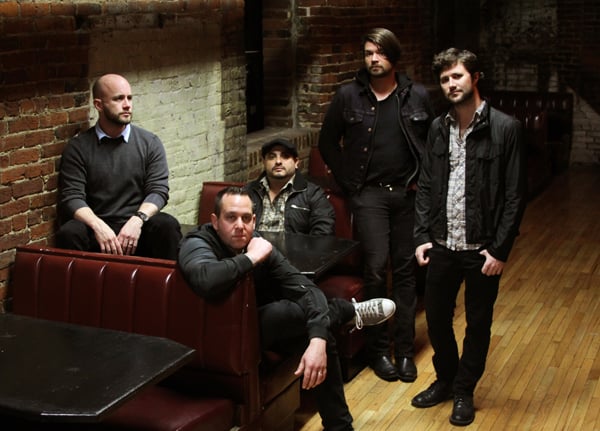 November has arrived, and to start things off, we have the return of a city staple, a blast from the past, and much more. Click on the title of each item to see its calendar listing.
Friday
MOVING POETS RELOADED
The performing arts troupe returns to the Charlotte stage with a full production for the first time since 2006, when they relocated to Berlin. Performances include "Contact," and the debuts of "The Left Foot Smile" and "Three." $10-$30, 8 p.m. Friday and Saturday. Booth Playhouse, 130 N. Tryon St. 704-372-1000. carolinatix.org.
LEFTOVER SALMON
The band's sound pulls from bluegrass, rock, jazz, Caribbean influences and more, but it commonly garners the "jam" label. The band recently collaborated with Breckenridge Brewery, with song downloads accompanying specialized coasters for sampler packs produced by the beer company. $25, 9 p.m. Visulite Theatre, 1615 Elizabeth Ave. 704-358-9200, visulite.com.
THE MIDTOWN MEN
The four members of the group were original cast members of Broadway's Jersey Boys. They now combine their efforts to offer the sounds of the 1960s, ranging from Motown to doo-wop for two nights. $27.50-$82.50, 8 p.m.. Belk Theater, 130 N. Tryon St. 704-372-1000, carolinatix.org.
Saturday
DRAKE
Drake's breakthrough had nothing to do with music, as the Canadian rapper was first recognized as an actor in the hit TV show Degrassi: The Next Generation. Fresh off the release of his third album, Nothing Was the Same, the 27-year-old rapper is touring with singers Miguel and Future. $29.50-$99.75, 7 p.m. Time Warner Cable Arena, 333 E. Trade St. 704-688-9000, ticketmaster.com.
HUEY MACK
Mack is a rapper hailing from Morgantown, W.Va., who has been performing since his teenage years. He's joined by Charlotte's own Stranger Day, who has steadily built a following of his own, sharing bills with the likes of Wiz Khalifa and Mac Miller. $13-$15, 9 p.m. Neighborhood Theatre, 511 E. 36th St. 704-942-7997, neighborhoodtheatre.com.
Sunday
TAKING BACK SUNDAY
The rock act returned to its original lineup in 2010, touring again on its now-classic (in the world of post-hardcore and emo) record Tell All Your Friends. The band will offer songs from their entire career, including new selections, when it stops by the Queen City. $29.50, 7 p.m. Fillmore Charlotte, 1000 Seaboard St. 704-916-8970, livenation.com.