This Weekend in Charlotte (Nov. 15-17): Charlotte Symphony shows, The Eagles, and film screenings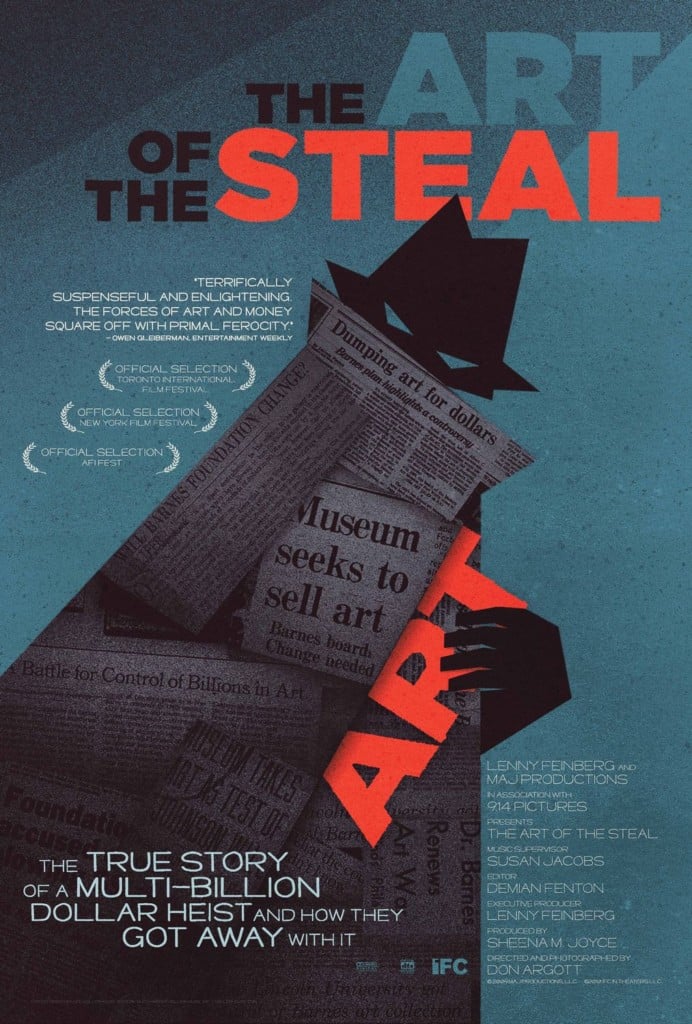 The weekend arrives with two opportunities to see the symphony. One accompanies a tribute to Beatle Paul McCartney, and the other pays homage to science fiction classics. Other highlights include two film screenings, rock legends, live comedy and much more.
Friday, Nov. 15
Live and Let Die: A Symphonic Tribute to Paul McCartney
McCartney look-alike and sound-alike Tony Kishman leads not only a foursome tribute act, but the Charlotte Symphony. The concert follows the songwriter's career even after his work with the defining rock quartet. $39.50-$65.50, 8 p.m. Knight Theater, 430 S. Tryon St.
Modernism + Film: The Art of Steal
The Bechtler's film series continues with a documentary that portrays a battle of ownership over a collection of Impressionist, post-Impressionist and modern works. $10 for non-members, $8 for members; 7 p.m. Bechtler Museum of Modern Art, 420 South Tryon St.
The Eagles
Four decades ago, an American rock institution formed in Los Angeles. Several years after penning hits like "Take It Easy" and "Hotel California," the rock legends are touring once again. The band comes to Charlotte fresh off the release of a 2013 documentary titled "History of the Eagles." $49.50-$179.50, 8 p.m. Time Warner Cable Arena, 333 E. Trade St.
Saturday, Nov. 16
Adventures in Outer Space
The Charlotte Symphony's Lollipops series transports kids to other worlds, and with this concert, the concept is taken even further. Selections from films like Superman, E.T. and Star Wars are provided. Norman Huynh provides conductor duties. $4 for adults/free for kids, 11 a.m. Knight Theater, 430 S. Tryon St.
Saturday Night Cine Club: A Hijacking
The Charlotte Film Society sponsors a showing of A Hijacking, a Danish thriller helmed by Tobias Lindholm. The narrative follows a Danish ship and its crew, taken hostage by Somali pirates. The film stars Soren Malling. $8 for non-members, $5 for members; 7:30 p.m. Theatre Charlotte, 501 Queens Rd.
Sean Kent
Kent just recently broke into sitcoms as an actor with A&E's Modern Dads, but could be seen as far back as the first season of Last Comic Standing. This year, he also visited troops in the Middle East on the Operation Laughter Tour. $13, 9:30 p.m. Charlotte Comedy Zone, 900 NC Music Factory.
Sunday, Nov. 17
Network of Mutuality: 50 Years Post-Birmingham
This exhibit concerns modern reactions in the art world to times and trials of the Civil Rights movement. But the pieces don't simply focus on decades-old issues; today's racial conversations also come into focus. $8 for adults, $6 for seniors, $5 for children; noon-5 p.m. Levine Museum of the New South, 200 E. 7th St. 704-333-1887.
Narnia
You' may have read Aslan's words and seen him on the screen, but you've never seen the lion's tale told through music. Taking cues from The Lion, the Witch, and the Wardrobe, this musical program captures the vision of C.S. Lewis with songs. $10, 1 p.m., 4 p.m. and 7 p.m. Armour Street Theatre, 307 Armour St. 704-892-7953, davidsoncommunityplayers.org.
Families of Abraham
This film brings together the religions of Christianity, Judaism, and Islamic to explore their roots. Focusing on the figure of Abraham, this historical look brings multiple faiths into focus. Free with admission to the museum. $12 for adults, $10 for kids and seniors; noon-5 p.m. Discovery Place, 301 N. Tryon St.