This Weekend in Charlotte (Nov. 22-24): Charlotte Symphony, Miracle on 34th Street, Bombadil, and more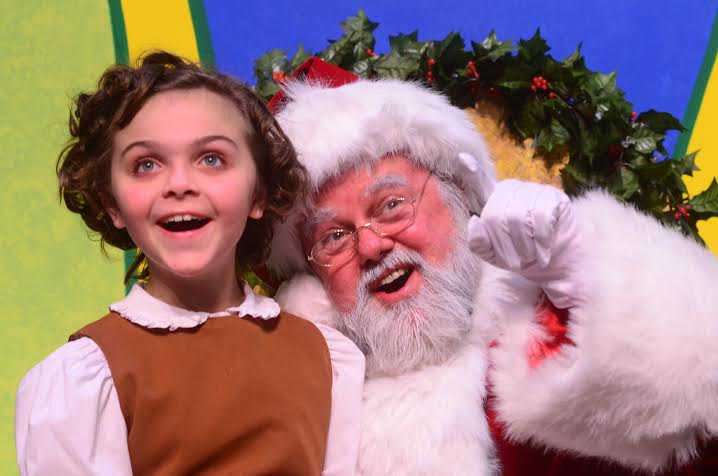 Before we get into this weekend's picks, let me point out our shiny, new sign-up form for the Revue newsletter, located on the right side of the page.
You can now get weekly picks and items from this blog sent to the cozy confines of your email inbox. Just enter your email address and click "Save."
Now, let's move on to this weekend, as the season of holiday-themed productions and events begins.
Friday
Bach St. Matthew Passion
Another in the Classics series, the Biblical passion tale comes to life with the Charlotte Symphony and Oratorio Singers. $19.50-$85.50, 8 p.m. Scott Allen Jarrett conducts the performance. Belk Theater, 130 N. Tryon St.
Miracle on 34th Street
The classic Christmas tale centers on a man who claims to be Santa Claus and the fuss that ensues. A single mother and her daughter, who doesn't quite believe him, are moved with the rest of New York City to hear him out. $12, 7:30 p.m. McColl Family Theatre, 300 E. 7th St.
The Shack Band
Born from an actual shack, this progressive rock quintet hails from Virginia. Check out a video of the band here. The act is joined by bluegrass outfit Seven Handle Circus. $10, 9 p.m. Visulite Theatre, 1615 Elizabeth Ave.
Saturday
John Oliver
John Oliver, comedian and correspondent for The Daily Show, was given high praise for his recent stint as the satirical TV show's host. After Jon Stewart returned, Oliver scored hosting duties on an upcoming HBO show. $39.75 and up, 7 p.m. Knight Theater, 430 S. Tryon St.
Bombadil
Playing in the neighboring Lee Street Theater in Salisbury, Bombadil returns with its highly touted brand of folk pop. The Revue blog recently debuted a new video from the act, and local act Life Size makes it a must-see show. $10, 8 p.m. Lee Street Theater & Performing Arts Center, 329 N Lee St.
Forbidden Broadway
The award-winning comedy reflects on the recent years of Broadway in roasting fashion. See plays on current and classic shows, including reconfigured songs and impressions during its final weekend here. From Death of a Salesman to The Book of Mormon, no show is safe. $24.50-$44.50, 8 p.m. Booth Playhouse, 130 N. Tryon St.
Sunday
Families of Abraham
This film brings together the religions of Christianity, Judaism, and Islamic to explore their roots. Focusing on the figure of Abraham, this historical look brings multiple faiths into focus. Free with admission to the museum. $12 for adults, $10 for kids and seniors; noon-5 p.m. Discovery Place, 301 N. Tryon St.
Network of Mutuality: 50 Years Post-Birmingham
This exhibit concerns modern reactions in the art world to times and trials of the Civil Rights movement. But the pieces don't simply focus on decades-old issues; today's racial conversations also come into focus. $8 for adults, $6 for seniors, $5 for children; noon-5 p.m. Levine Museum of the New South, 200 E. 7th St.