This Weekend in Charlotte (Nov. 29-Dec. 1): Levon Helm Tribute, Altered Reality, and a Christmas Spectacular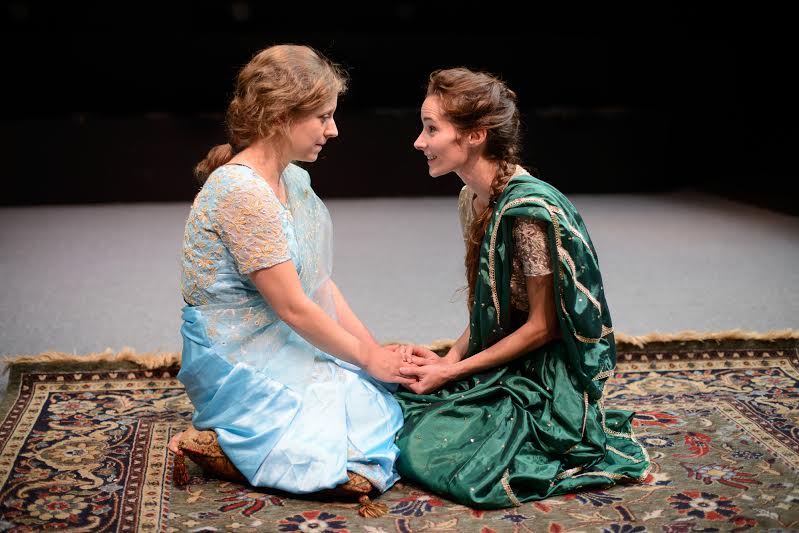 This weekend, despite the holiday, is just as diverse as any other. A rock tribute, CAST production, Irish music, an anniversary art show, and more are offered.
Friday, Nov. 29
Levon Helm Tribute Featuring The New Familiars and Friends
Local rockers The New Familiars and others pay tribute to the late Levon Helm, drummer/vocalist for The Band and leader of The Levon Helm Band. Helm died in 2012, after a battle with cancer. $12, 8 p.m. Visulite Theatre, 1615 Elizabeth Ave.
O Guru Guru Guru
Carolina Actors Studio Theatre offers this experimental comedy written by young playwright Mallery Avidon. The coming-of-age story follows Lila, who grew up in an ashram and struggles to find herself. $28 for adults, $22 for seniors, and $18 for students; 8 p.m. CAST, 2424 North Davidson St.
Saturday, Nov. 30
Altered Reality
Culture Initiative's 5-year anniversary art show hits on all the senses. Dozens of artists, live music from Megan Jean and the Klay Family Band, Ancient Cities, and more, and food round out the experience. $10, 8 p.m. Neighborhood Theatre, 511 E 36th St.
The Irish Tenors
Finbar Wright, Anthony Kearns and Ronan Tynan comprise The Irish Tenors, a classically trained group that celebrates the joy and humor of Irish culture. Starting at $24.50, 8 p.m. Belk Theater, 130 N. Tryon St.
Sunday, Nov. 22
Christmas Spectacular
The Charlotte Civic Orchestra kicks off the month with a holiday event featuring more than 300 performers. Ballet members, dancers, and singers join the musicians for selections like "Sleigh Ride," "Santa Baby," and "We Need a Little Christmas." $25 ($23 for students and seniors), 7:30 p.m. Halton Theater, 1206 Elizabeth Ave.
Modernism in Changing Times: Works from 1968
This exhibit combines several works from names like Picasso, Calder and Chagall. Though the time period is shared between pieces, the mediums vary greatly with prints, paintings, sculptures and tapestries in the mix. Free for members, $8 for nonmembers; noon to 5 p.m. 420 S. Tryon St.