This Weekend in Charlotte (Oct. 11-13)
What's going on in the Queen City?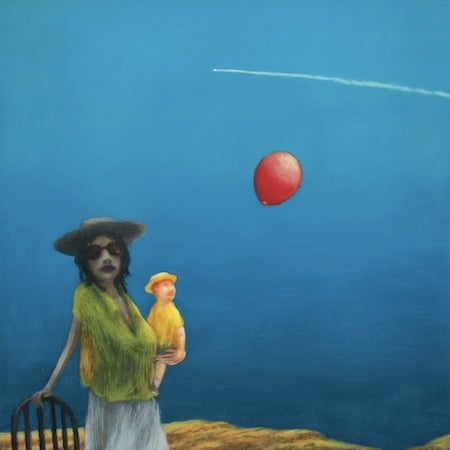 As the next few days hover around 80 degrees, you can enjoy festivals and performances at inside and outside venues. This weekend is a particular standout for fall offerings, as benefits and a dog-friendly show make the list. Be sure to click the name of each event to see more information on our calendar.
Friday
The Choir School at St. Peter's offers its Cabaret Night 2013 performance at 7:30 p.m. Guests include the Thistledown Tinkers, a duo with a Celtic flair, and The Charlotte Scottish Country Dance Society. Tickets range from $15 to $50, and the concert takes place in the St. Peter's Episcopal Church sanctuary.
Just Do It: Man's Best Friend, at Theatre Charlotte, is an event that is both dog-themed and dog-friendly. The show will also have a free raffle and cash bar. Admission is $5, and it starts at 8 p.m.
Indie rock act Menomena is joined by the Helio Sequence at the Visulite Theatre. The former released its last album in 2012, and line-up changes have led to the band become a duo in recent years. The general admission, kicking off at 9 p.m., show runs $15. Check out a video from the band below.
Saturday
Saturday is a day of free activities, and the first on the list is the Queen City Hope Benefit Concert. The idea is to educate and garner support for the city's homeless. Acts include Dae-Lee, Travis Greene, KC & Julie Clark, KJ Scriven, and Serenity. Attendees can also bring one or more items to help a specific cause: giving gifts to children for their birthdays. Pick from the following if you want to help out: multi-ethnic Barbie or other fashion dolls, Hot Wheels or other toy cars, checkers and chess board games, bath and beauty products like nail polish, and footballs.
The Carolina Electronic Music Festival brings together DJs from across the region, including Alvin Shavers, ArthurBros, Chuck Martin, and DJ Kneeka. This Park Road Park celebration is free and lasts all day (11 a.m. to 8 p.m).
Carolina Clay Matters Pottery Festival, featuring over 60 potters hailing from the Carolinas, is slated for the barn at McAlpine Business Park. The event is free, and you can check out pieces from the event on its Facebook page. The festival runs 10 a.m. to 4 p.m.
Sunday
Benefit for REACT Thyroid Foundation features live performances from Amigo, Barbed Wires, Elves, Leadville Social Club, and Sam The Lion. The show benefits awareness and treatments of thyroid cancer. Admission is a $5 donation at the door, and things kick off at 3 p.m.
With performances by Julieta Venegas and No Te Va Gustar, the 23rd Latin American Festival returns to Symphony Park in South Park. The event's offerings also include food, dancing, and demonstrations. Noon to 8 p.m., $5 (and free for children under 8).