This Weekend in Charlotte: Relient K, Grateful Dead Tribute, & A Christmas Spectacular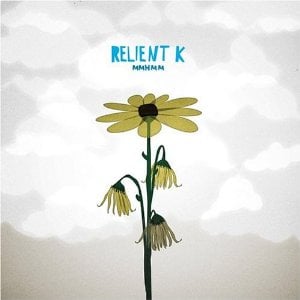 FRIDAY
OTHER PEOPLE 10TH ANNUAL GRATEFUL DEAD TRIBUTE THANKSGIVING BASH
This show is a must for Deadheads, with keyboardist Tom Constanten coming together with members of our city's symphony. Three sets offer different tunes from the Dead's long career.
RELIENT K
It's the 10th anniversary of the seminal pop-punk record MmHmm, and Relient K is hitting the road to celebrate. Hits from that album include "Be My Escape" and "High of 75." The group is joined by Blondfire and From Indian Lakes on this tour.
NASCAR HALL OF FAME
Rockin' & Racin' displays cars, including Juan Pablo Montoya's No. 42 Chevrolet sponsored by Taylor Swift, and other memorabilia that reflect the connection of NASCAR to music.
SATURDAY
THE GREAT AMERICAN TRAILER PARK CHRISTMAS MUSICAL
The Great American Trailer Park Musical is a popular stage show that takes place in the fictional Armadillo Acres Trailer Park. This Christmas-set tale brings the characters back for another round.
FRIENDS & FAMILY MARKET
Thirty-five artists, including Amy Bagwell, Betsy Birkner, Shaun Cassidy, Sharon Dowell, Amy Herman, Don Peeler, Barbara Schreiber, Tom Thoune, Jason Watson, sell their work in CPCC Ross Gallery II. Money made through the market goes toward education programming.
LIBERTY WALK
Fifteen sites uptown are represented in the Liberty Walk, an interactive tour that makes use of your iPad or iPhone. Start in front of the Wells Fargo Plaza at 301 S. Tryon St., and follow the markers through the historical adventure of the city's Revolutionary War days. At each marker, use the "Charlotte Liberty Walk" app to check out re-creations, as painted by Dan Nance.
SUNDAY
A CHRISTMAS SPECTACULAR
The Charlotte Civic Orchestra performs in one of the first holiday events of the season. Dancers, actors, singers, and an orchestra come together for this performance.
MUSIC AND MUSEUM: TRIBUTE TO THE FIREBIRD
The exhibit Firebird: Celebrating Five Years in Charlotte marks the birthday of the city icon that's perched in front of the museum. The Bechtler Ensemble performs "Tribute to the Firebird" on-site as part of the Music and Museum series, which ties into current exhibits.