This Weekend in Charlotte: Robert Glasper, Charlotte Dance Festival, & Kinky Boots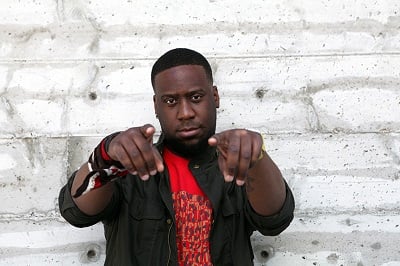 FRIDAY
THE JAZZ ROOM
Pianist Charles Craig pays homage to Oscar Peterson, the famed performer who Duke Ellington called "Maharaja of the keyboard." Expect tunes made famous during Peterson's 60-year career.
AN EVENING WITH THE ROBERT GLASPER TRIO
Glasper won a Grammy in 2012 for Black Radio, a jazz/R&B album that boasted collaborations with Erykah Badu and Lupe Fiasco and a mix of approaches. The Robert Glasper Trio has more of a stripped-down affair, armed with acoustic instruments and just three world-class performers.
THE NORMAL HEART
The Normal Heart balances the individual stories of one group of friends, battling with politics and fear during the original AIDS crisis.
KINKY BOOTS
With Cyndi Lauper on music, Jerry Mitchell on choreography, and Harvey Fierstein on story, Kinky Boots had a lot going for it from the beginning. Six Tony awards later, it's obvious that the tale of a shoe factory owner and stage entertainer has something special to offer.
SATURDAY
CHARLOTTE SYMPHONY: THE MUSIC OF LED ZEPPELIN
The songs of Led Zeppelin are recreated with a five-piece band and a backing symphony. The creator of the show, Brent Havens, conducts this performance.
G. LOVE & SPECIAL SAUCE
G. Love & Special Sauce is a fixture on the festival circuit. If you missed the alt-hip-hop group at last year's Tuck Fest, at the U.S. National Whitewater Center, this is your chance to catch them in one of the city's biggest rock clubs. Singer-songwriter Matt Costa opens for the band.
CHARLOTTE DANCE FESTIVAL
Dance Charlotte, Under the City Sounds, and Deux Femmes, One Show, and various works come together for this special event. The festival also boasts a brand-new work from Maria Caruso, for the Charlotte Dance Repertory Ensemble.
SUNDAY
CHARLOTTE BALLET: PETER PAN
Charlotte Ballet leader Jean-Pierre Bonnefoux is known for a distinct style and choreography. In the case of Peter Pan, he lends that vision to the boy from Neverland.
THE VERY HUNGRY CATERPILLAR AND OTHER ERIC CARLE FAVORITES
The Eric Carle aesthetic is recognizable, even outside of his popular children's books. This story brings Carle's characters to the stage.
BANFF MOUNTAIN FILM FESTIVAL
This traveling festival is on the road again with this McGlohon Theater show, among several global dates. The films include outdoor sporting, mountain scenery, and locations across the world.