This Weekend in Charlotte (Sept. 27-29)
What's going on in the Queen City?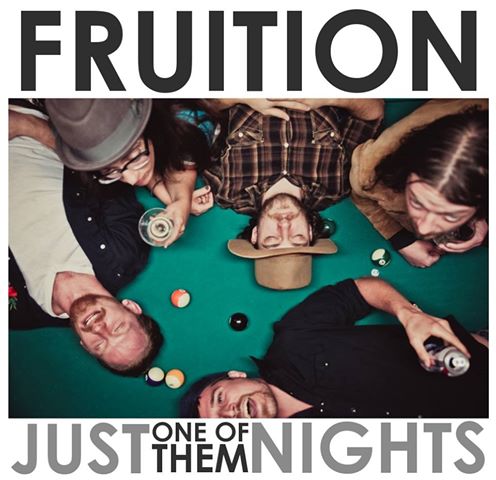 For many, the Charlotte Oktoberfest will define their Saturday. But that still leaves plenty of weekend for other endeavors (and plenty of alternatives if beer festivals aren't your thing). Friday, for instance, features Charlotte magazine's own 45th anniversary party. So take a minute to see what all is offered in Charlotte this weekend, and remember to drive safely, regardless of what you choose to do.
Friday
Onward Olympas and A Hero A Fake bring their Charlotte-bred hardcore and metalcore to the Tremont Music Hall on Friday. This will actually be the last show in North Carolina for the bands, as both are calling it quits. The acts are joined by (presumably ongoing) groups like Bruised Not Broken, The Road to Milestone, and Vices & Vessels. Admission is $8, and the show starts at 7:30 p.m.
Charlotte Symphony: The Planets offers three selections for two consecutive nights at the Belk Theater, featuring the Oratorio Singers of Charlotte Women's Chorus. The lineup includes Benjamin Britten's The Young Person's Guide to the Orchestra, Franz Liszt's Piano Concerto No. 2 (with Czech pianist Lukas Vondracek), and of course, Gustav Holst's The Planets suite. Tickets range $19.50-$83.50. Both performances begin at 8 p.m.
Folk-rockers Fruition released their latest record, Just One of Them Nights, this year. Known for three-part harmonies and the sound of "Americana," the act comes to the Double Door Inn. The show costs $10 and kicks off at 10 p.m.
Saturday
The 38th annual UNC Charlotte International Festival is a free event that provides a marketplace atmosphere, with over 50 national represented. Arts, crafts, dance, music and food can be found at the festival. It runs from 10 a.m. to 6 p.m, and Barnhardt Student Activity Center will serve as the backdrop.
A free scavenger hunt with the moniker "Find Your Part in Public Art" provides a family-friendly challenge to find pieces in Uptown Charlotte. From 9:30 a.m. to 1:30 p.m., participants will be scouring the city and can use brochures available at the McColl Center for Visual Art. Folks can tag the center on social media with @ASCCharlotte and #PublicArtCLT for Twitter and @ASCCharlotte for Instagram.
The Cajun Festival at Romare Bearden Park features the styles of Cajun and Zydeco with music, dancing, and food. Starting at 11 a.m., the event celebrates Southern culture and boasts several activities for children. Admission is free, and the event lasts until 8 p.m.
Sunday
Anthony Jeselnik is not the kind of guy to pull punches. In fact, I'm sure he'd tear me apart for using that cliche to describe him. After becoming a breakout star at the Comedy Central Roasts, he got his own show, titled The Jeselnik Offensive. Tickets are $27.50, and the show begins at 7 p.m. at the Fillmore.
Part of Bechtler Museum of Modern Art's "Films of 1968: Style, Revolution and the Future," a screening of Planet of the Apes, the sci-fi classic. Members can check out the screening for free, and non-members can get in for $4. Go to the museum at 7 p.m. to see a classic film from 1968.