This Weekend in Charlotte: Shovels & Rope, Theatre Charlotte, & Audra McDonald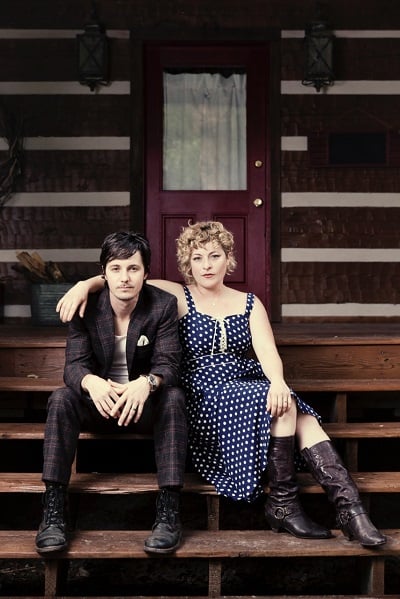 FRIDAY
SHOVELS & ROPE
The husband-and-wife duo behind folk act Shovels & Rope hail from Charleston, S.C., because of course they do. This year's Swimmin' Time cracked the Billboard 200 at No. 20.
JAZZ AT THE BECHTLER: JAZZ FOR LOVERS
Toni Tupponce adds a voice to the sounds of Ziad Jazz Quartet. We labeled her the "sexiest voice in Charlotte" in 2006. See what we mean as the ensemble moves through renditions of "Just Friends" and "Please Send Me Someone to Love."
INGRID MICHAELSON
This 30-something singer-songwriter has released six indie-pop records. You may have heard her charted singles "The Way I Am" and "Girls Chase Boys," circulated on college radio and TV shows.
SOUTHSIDE JOHNNY & THE ASBURY JUKES
The group came out of the same scene as The Boss, creating tunes synonymous with a Jersey shore backdrop. Several tunes performed by the band were penned by Springsteen's guitarist, Steven Van Zandt, himself.
SATURDAY
INTREPID ARTISTS INT'L 20th ANNIVERSARY CELEBRATION
Intrepid Artists International represents bands in the genres of blues, rock, and soul. Check out some bands from the group's roster, including Tishamingo, Simplified, Steepwater Band, Hadden Sayers, and more.
HARVEY
Elwood P. Dowd is the only person who can see Harvey, the 6-foot rabbit who follows him around. This sends Elwood on a one-way-trip to a mental hospital, but the story doesn't end there.
LILLY'S PURPLE PLASTIC PURSE
The Kevin Henkes story comes to life with this production, staged by Children's Theatre of Charlotte. The story follows the mouse Lilly, who values–you guessed it–her new purple plastic purse.
PHANTOM OF THE OPERA
At this point, the Phantom has been revived a hundred times over. But that doesn't mean there isn't room for something new and thrilling to take the stage when that organ sounds. Cameron Mackintosh's take is lauded for both its scope and special effects.
SUNDAY
AUDRA MCDONALD
McDonald has multiple Tony and Grammy awards, and she has the kind of voice you can't really believe is real for the first few songs. Expect cuts from her record, show tunes, selections from musicals, and old standards.
ILLUSION
Illusion highlights tricks of the eye and tactics used by magicians to inspire confusion and wonder. Warped mirrors, dimension-shattering stops, and technology-driven tricks wow visitors as part of the broader exhibit.