This Weekend in Charlotte: South End, Free Comic Book Day, Kevin Hart, & Mandolin Orange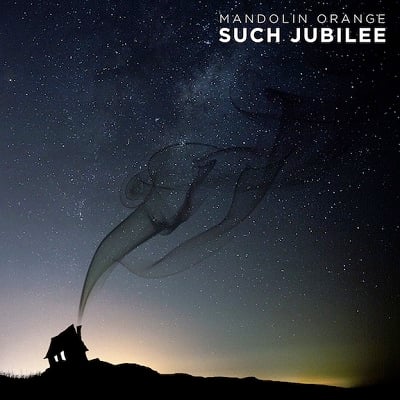 FRIDAY
JAZZ AT THE BECHTLER: FAN FAVORITES
Start off May by marking the Bechtler's jazz anniversary. The Ziad Jazz Quartet plays fan favorites requested over the years, like "Caravan," "Desafinado," Round Midnight, "Seven Steps to Heaven," and "What Is This Thing Called Love?"
CHARLOTTE SYMPHONY POPS: PINK MARTINI
Pink Martini is a little Latin, some Jazz, and a bit of lounge music packed into an 8-piece ensemble. For one night, the group grows into a full orchestra, with Charlotte's own symphony backing them for a boozy two-nighter.
DETROIT
Watch the suburban facade crumble in this comedy. All it takes is a new set of neighbors to dismantle the life Ben and Mary pretend to have.
SATURDAY
FREE COMIC BOOK DAY
For most comic shops, it's enough to just have a ton of free comics to give out. But Heroes Aren't Hard to Find sweetens the deal with a packed guest list, with comic creators like Jason Latour, Dustin Harbin, Sanford Greene, and more signing books.
ART & SOUL SOUTH END
At several stops along the rail trail in South End, experience live music, fine art, shopping, and food. From slam poetry from On Q to the Charlotte Food Fight competition, performers and vendors from around the city will populate the South End festival.
KEVIN HART
This year, Hart embarks on a tour touted to be the biggest in comedy history. Hart has proven himself bankable in his stand-up and his acting, rising from bit parts to leads in the past decade. The tour is named "What Now?"
DANCING THROUGH LATIN AMERICA
Carolinas Latin Dance Company is the group behind this one-night show. Fifteen companies are represented through different styles of dance and costumes.
SUNDAY
MANDOLIN ORANGE
Chapel Hill's premier folk duo comes back to Charlotte for a Sunday night performance.They're marking the release of Such Jubilee, a new LP that focuses on life on the road, and particularly, the things waiting for you at home.
DR. SUESS' THE CAT IN THE HAT
The famous Suess story gets the stage treatment. From the hat down to the rhyme, this is a translation that doesn't deviate much from the source material. Those frightened by large cats with large hats may want to skip this one.
SHEN YUN
This tour of 5,000 years of Chinese culture comes back for two performances at the Belk. The touring show boasts traditional music, dancing, and visuals blended through classically trained performers.